Secure, reliable virtual networks built for the Enterprise
The easiest way to securely connect to your networks, applications, devices, and workforce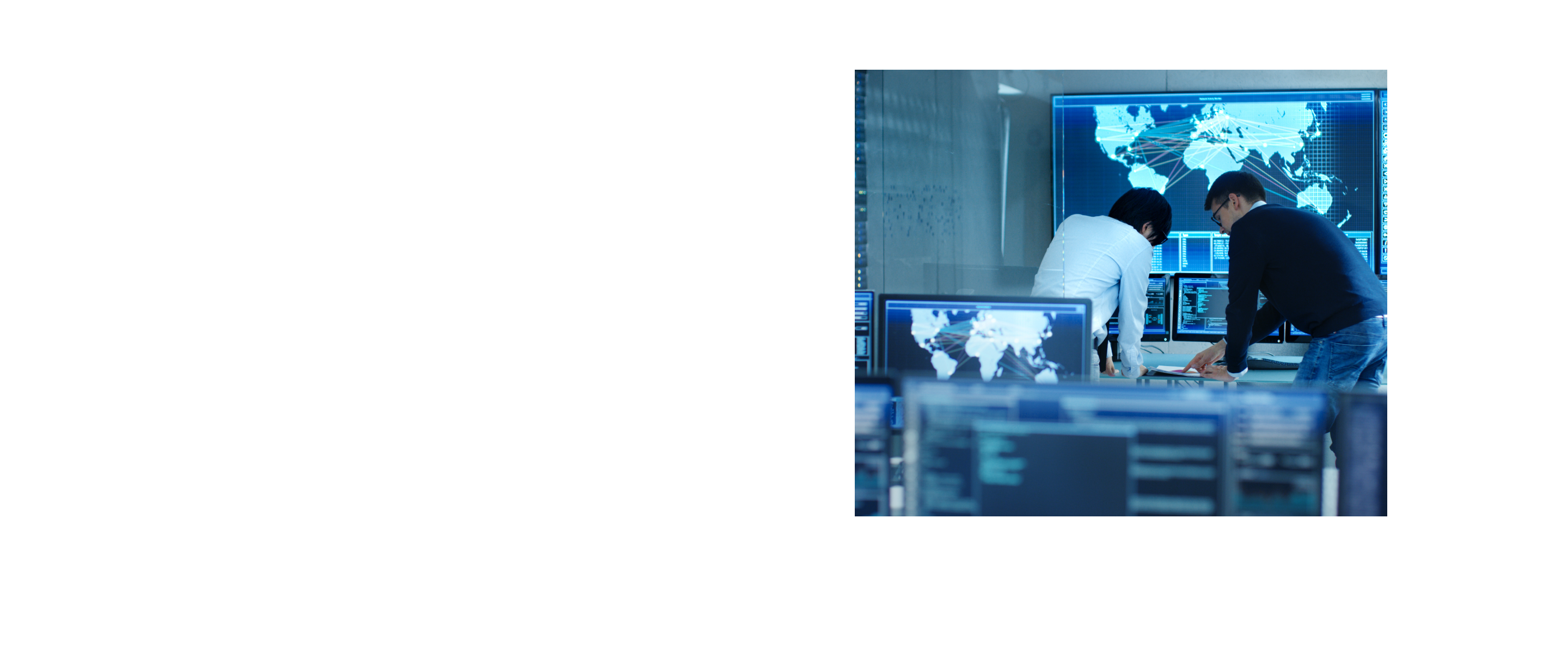 Enterprise-Wide Secure Connections
Enterprise technology stacks are more complex than ever. With a dynamic assortment of cloud and on–premise applications, a distributed workforce, and smart devices that need to access your network, keeping the environment secure is a continuous challenge.
Even those most dedicated to reducing complexity by modernizing their infrastructure know the attack surface is always shifting. In addition to users and their mobile devices connecting to the network from all over the world, the surge of Internet of Things (IoT) devices expands attack surfaces exponentially. In fact, as of 2021, there are more than 10 billion active IoT devices (compared to approximately 7.62 billion humans). What's more, that number is projected to surpass 25.4 billion in 2030.
With all of this in mind, are you doing everything possible to secure your networks? 
Enterprise Priorities
Securing all networks, systems, applications, devices, and users  

Protecting all sensitive data stored across the business

Managing risk and compliance

Supporting digital initiatives, including cloud applications and migration
Enterprise Challenges
Ensuring remote workers and devices are secure

Securing connections to cloud applications

Preventing unauthorized access to networks

Protecting against growing list of cyberthreats

Protecting corporate applications and data

Managing the complete, complex security stack

Overcoming shortage of in-house security skills
Key Features
Worldwide meshed private network

Securely connect all private networks and distributed applications

Application domain-based routing

Zero Trust Access to applications and lateral movement prevention

Identity Management

Single sign-on with support for SAML and LDAP

Content filtering and IDS/IPS

Reduce costs with integrated advanced security features that eliminate the need for additional hardware and software

Secure, high performance tunneling

Tunnel traffic to 3rd-party security gateways and prevent unauthorized access

Easy on-demand provisioning

Reduce demands on overworked IT and networking teams
Start using Cloud Connexa
free with 3 connections

.
No credit card required.
OpenVPN helps you easily create a secure, virtualized, reliable network that ensures secure communications between your networks, applications, devices, and workforce.