OpenVPN's Seamless and Powerful
Network & Security Platform for VARs
The OpenVPN Partner Program for Value-Added-Resellers (VARs)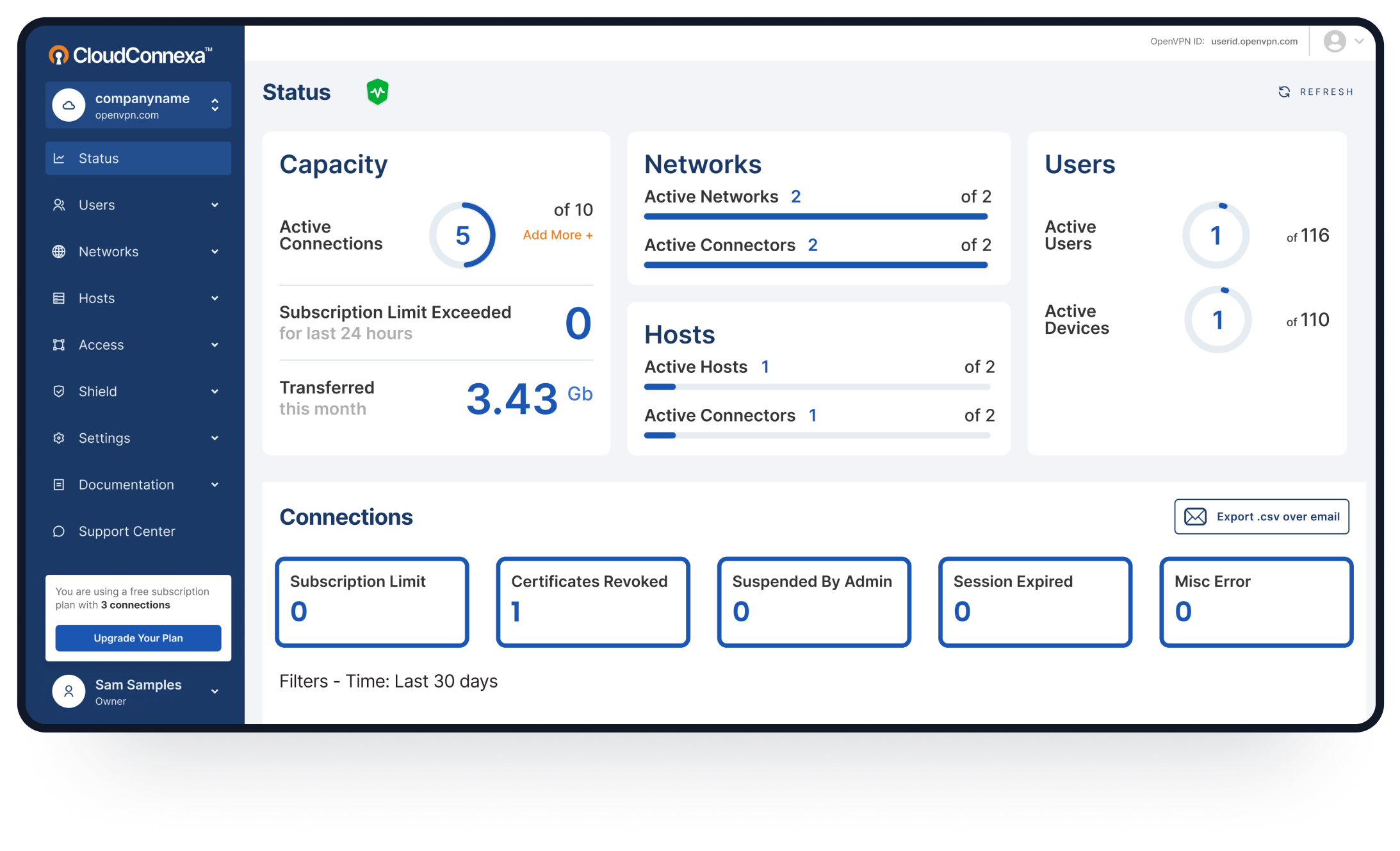 200+ resellers, distributors, and managed service providers in our partner network








Quickly Deliver
Vertically integrate technologies from advanced IP routing and secure access, threat detection and prevention (IDS/IPS), and into our virtualized, mesh-connected platform with worldwide PoPs.

SaaS-based Security

Enhanced platform with application-based domain routing, DNS-based content filtering, and unique resource publishing and sharing.

Grow

Securely scale to the largest networks at a fraction of the cost of other approached, without introducing unnecessary complexity in managing your end customers.

Stand Out
Create and manage multiple WPCs from a single Owner account – which means you can manage multiple end customers from the same administration portal.
Scale and differentiate your MSP

With a flexible pricing model and economics that support your business, turn your networking and security services into a driver of growth that can set you apart from, and ahead of, the competition.

Built for the evolving security needs of your customers

Enterprise-grade solutions built for your customers' unique security needs. Flexible internet routing, multiple isolated overlay networks, application-based domain routing, cloud protection, and more.

Setup and management is simple, while still serving complex use cases

Quickly integrate our solutions into your applications, while managing all of your customers from one portal. No hardware required means fewer resources required by your customers. All without sacrificing the most complex of your customers' network needs.

Backed by unmatched experience

With over two decades of experience, it's no surprise over 20,000 businesses and many of the industry-leading MSPs trust OpenVPN with their customers' networking and security needs.
Thank you, a member of our support staff will respond as soon as possible!
© Copyright 2023 OpenVPN|OpenVPN is a registered trademark of OpenVPN, Inc.|CloudConnexa is a trademark of OpenVPN, Inc.