It's hard to believe, but 2022 is right around the corner. We had another incredible year of growth at OpenVPN, rolling out new cybersecurity features for OpenVPN Cloud and Access Server. Things happen so fast it's easy to lose track of them, so we wanted to take this opportunity to look at some of the notable achievements and events of the past year.
We're grateful to everyone who helps OpenVPN continue our mission to take the complexity and high cost out of building and managing a secure private network — our leadership, employees, open source community, and our customers. In 2021 we entered our second decade, and we're as dedicated as ever to delivering reliable, robust network security tailor-made for the new work-from-anywhere world.
So, thank you all, and we look forward to what 2022 will bring.
Succeeding Together
Ensuring our customers get the most out of our products and services is a priority for us. That customer-centric focus was behind February's rollout of engaging with community members on OpenVPN support forums. These forums are a great place for community-based support, but there are times where questions about our products go unanswered, or even answered incorrectly. To solve this problem, some of our tech support team started joining the forums to answer some commonly asked questions, and to direct folks to our support ticket system for official support when appropriate. Since February there has been a dedicated effort to review Customer Success efforts and adapt to customer needs as they evolve.
A New Website
We were thrilled to see the new and improved OpenVPN website launch in April, too, thanks to the tireless work of our web team. They revamped and refreshed the entire site with a clean, simple user experience. We're continuing to solicit customer feedback, and track site metrics, so we can continually improve the site and deliver the best-possible experience for customers. So far we've updated and improved a number of pages — About Us, Media, Careers, Newsroom, Contact Us — and we're in the process of updating many more, including product pages. And, to keep the process simple for finding the info you need, we added a search bar and related pages feature. Now finding the answer to your product questions is easier than ever.
Building For The Future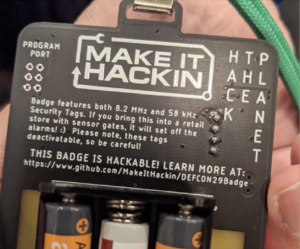 We work in a fast-paced industry; staying up to date on the latest thinking is critical. DefCon, held in Las Vegas NV in August, was a great opportunity to do just that. Or, as Elfredy Cadapan, Director of Product Development at OpenVPN, put it, "For attendees like us, it is a chance to meet up with like-minded people and participate in activities and traditions that encourage ingenuity and creativity."
As the most well-known hacker event in the world, DefCon is a non-commercial event that delves into all aspects of hacking, both positive and negative. David Lam, QA Engineer at OpenVPN, explained, "It's important for the company to keep up with the latest threat landscape. As threats change everyday, knowing how current threats affect your company is paramount to keeping your organization and systems safe." The three-day event is the perfect place for infosec professionals to share and learn in an informal setting.
October brought another learning opportunity when Marketing team members new and old-ish gathered in Scottsdale AZ to do a deep dive on all things OpenVPN, get to know each other, and plan for 2022. After all, bringing next-gen OpenVPN to businesses around the world requires a next-gen marketing team, and we're well on our way to achieving both.
Because so many team members joined during COVID lockdowns, the Marketing Retreat was an opportunity to meet face-to-face and hear, from various leads, how the various functions work together. Over the course of two days, team members learned about the origins of OpenVPN, specifics about our products, the evolution of Customer Success efforts, and goals for both the near- and long-term. Day two of the retreat was dedicated to learning from outside experts how to work smarter and make the best use of the unique skills each team member brings to the table. Everyone came away with a clearer understanding of where we've been, where we're going, and how we're going to get there.
Features, Fixes, and New Regions
Over the course of 2021 OpenVPN released a number of new features and fixes. Cyber threats continue to evolve, but we're constantly improving our products to keep businesses and their remote workforces safe.
After a handful of updates in Q1, we headed into the second quarter with the official launch of Cyber Shield on OpenVPN Cloud. Cyber Shield, a built-in feature of OpenVPN Cloud, protects against threats without tunneling internet traffic. Using a VPN is great for encryption, but users can still be exposed to malicious content. And masking IP addresses isn't sufficient protection against cyber threats. Included with OpenVPN at no extra cost, Cyber Shield is an easy-to-use, customizable IDS/IPS and Content Filtering feature that protects remote access with:
DNS-based content filters to monitor and block by category.
Accept and Block Lists for customized domain filtering.
Traffic Filtering features act as an IDS and IPS.
IPS based on threat category or severity of threat.
As spring segued into summer, the OpenVPN team also added 12 new OpenVPN Cloud regions — Miami, Ohio, Montreal, Vancouver, Brazil, Spain, France, Sweden, Poland, Italy, Israel, and Japan — almost doubling the total number of regions offered to 25.
August also saw the Network Wizard for OpenVPN Cloud go live, the Access Server 2.9.4 release, and new search functionality on OpenVPN.net. Get details for each of these here.
November saw the launch of the new OpenVPN kill switch feature. We strive to deliver reliable VPN server connections, but no internet-based service, not even OpenVPN, can operate without an occasional failure. Whether it's an unreliable internet connection or ISP, VPN server problems, or an issue with antivirus or firewall settings — dropped connections happen. And when VPN connection failures happen, they can present bad actors opportunities to access your online activity, as well as any sensitive data you transmit from your mobile device(s). This scenario is exactly why the OpenVPN development team added the kill switch feature to OpenVPN Connect, the official client software developed and maintained by OpenVPN Inc.
Another key feature for OpenVPN Cloud, Connection Visibility, went live in November. We know visibility is critical, so we developed this new feature to give you much-needed VPN connection insights — right on the Administration Portal status page — that you can use to troubleshoot and assess important VPN session information (e.g., Public IP Address, Cloud Region, Session Duration, Data Transfer Volume). Now admin users can find status information of active, completed and failed VPN sessions on the status page of the OpenVPN Cloud Administration Portal.
Now, as we go into the final days and weeks of 2021, LDAP Authentication is out of Beta, and both IP Source Access Control and Domain Services with Protocol and Port are available.
Looking Ahead
The past year wasn't as chaotic as 2020, fortunately, but the rise of remote and hybrid workforces, even as the COVID-19 pandemic abated, put the need for reliable, scalable cybersecurity solutions front-of-mind for businesses of all sizes. The OpenVPN team is fully remote; this helps us get the best talent in the world. It also means we know the importance of securing remote workers no matter where they are. Even though we've been a recognized leader in private networking for more than 20 years, used by Fortune 500 companies and small businesses alike, we're not stopping. We're looking forward to an innovative 2022, and hope you're along for the ride. It promises to be another good one.