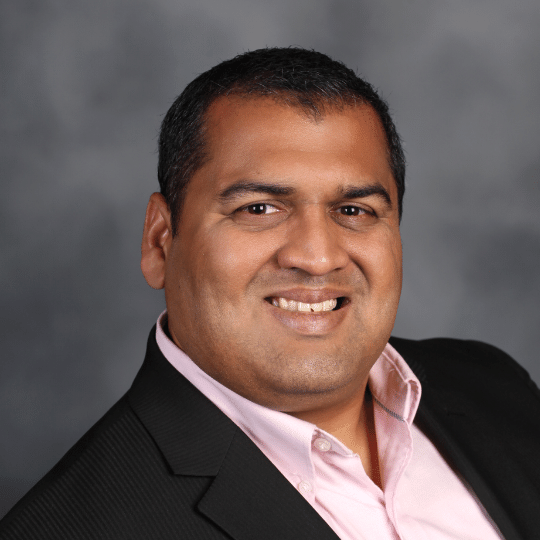 Rohit Kalbag, the Senior Product Manager at OpenVPN, is involved with a variety of tasks across many different departments — including, but not limited to: sales, marketing, operations, and development. "Working across so many teams gives me a bird's eye view of the essential roles each department plays in the company's growth. I can see first-hand the impact on the business when these roles perform at their optimum."

Rohit explained that these departments form the essential pillars that support the company's growth: The development team realizes the product by developing the software. The operations team provides the needed computing platforms to the developers and maintains and scales the different services we offer to our customers. The marketing team spreads the word about the products, educates customers on how to derive the most value, and brings leads to the sales team. The sales team creates relationships with the resellers and provides a personal touch to all customers and prospective users.

Working regularly across all of these departments, Rohit appreciates the collaboration, the opportunity to learn more, and the feeling of achievement in contributing meaningfully to so many different initiatives. Rohit explained that some of the things he especially enjoys are:

Supporting the sales team with calls to prospective customers. Rohit contributes from a technical capacity and appreciates the opportunity to learn about prospective customers' needs. This allows Rohit to provide solutions through OpenVPN's products.
Specifying new product features and improvements. Rohit enjoys seeing his ideas come to fruition as they manifest in the next product release.
Working with marketing to provide product-specific content, and brainstorming on the various team initiatives. Rohit provides a viewpoint that helps bridge gaps between technical and marketing perspectives, allowing for more successful marketing initiatives.
Volunteering for and being able to work on hands-on prototype development and systems integration.
Rohit explained that working across so many departments gives him the opportunity to see team members come together regardless of what time zones they are in or what departments they work for and rally together to help resolve critical customer-impacting issues. "The people I work with are very talented and completely dedicated to doing the best that they can for the success of the company."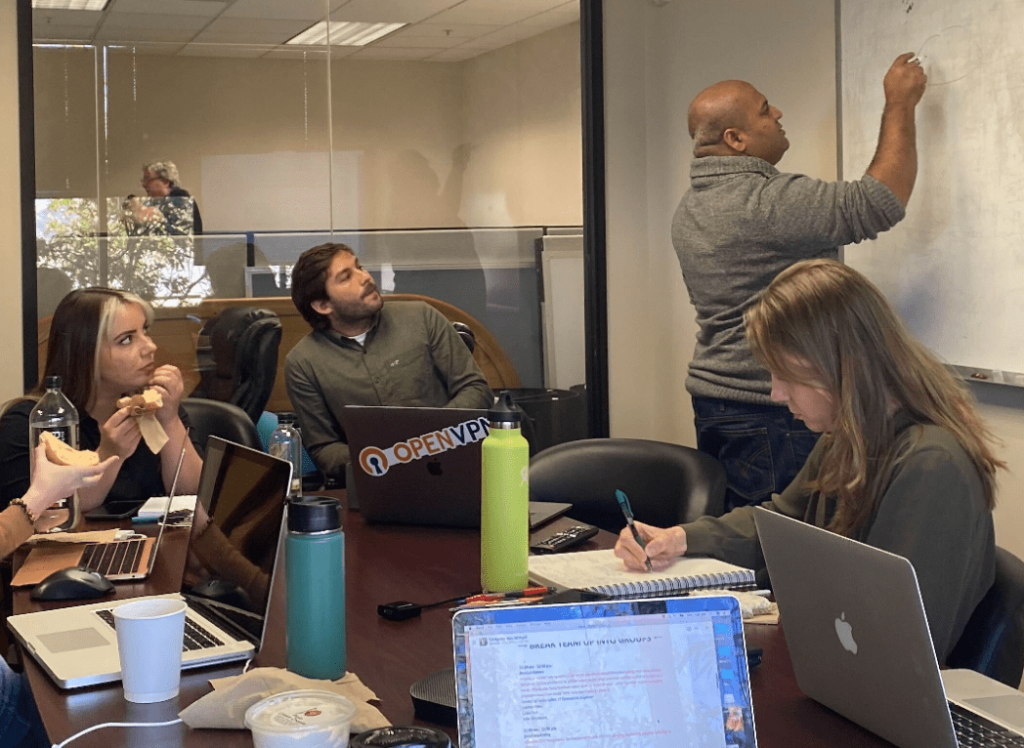 While OpenVPN departments are all interconnected and work together for the overall growth of the business, transitioning from department to department requires that Rohit has access to different skill sets. "Some of these skills come from experience, some come from my education, and for some, you need to challenge yourself to learn new things. With all the resources now available due to the wonders of the internet, all one needs is initiative, self-confidence, persistence, and support from management."

Rohit focuses a lot on documenting new product features for the teams and creating mockups and UI journeys of how customers should interact with that product feature. He explained that he enjoys getting to do a wide variety of things, and isn't restricted to any particular department or set of tasks. "I am also involved in business development, technical product marketing, proofs-of-concept, and the administration of Salesforce and Marketo tools."

He is also involved with the symbiotic relationship between the open source project and OpenVPN's commercial products. He believes that collaboration between the two can foster innovation and business performance. Rohit strives to educate customers about OpenVPN's commercial products and how they are separate from the open source project — while still making the crossovers and similarities clear, such as how the OpenVPN Connect Client application works for both the commercial and open source products.

"Being open source brings transparency, trust, worldwide brand recognition for OpenVPN, and wide use of our core VPN protocol technology. This open source recognition and adoption, in turn, help spread awareness of our commercial product offerings. Sale of our commercial products helps us employ some of the bright minds that continue to advance our core open source technology, which in turn helps make our commercial products better, and the virtuous cycle continues."

Because Rohit is involved in so many projects across so many departments, he has to be especially careful to keep track of his various tasks. "I prioritize and block time on my calendar to complete the tasks with stringent deadlines associated with them; all the others are tracked in JIRA. I keep reminders on my calendar to plan work time for imminent deadlines." As an integral part of many different initiatives, Rohit has to be able to juggle multiple competing objectives and be able to switch hats (and perspectives) very quickly. Rohit explained that he has to be able to shift his mindset from a marketer's mindset to a technical mindset at the drop of a hat.

"When you work across multiple departments, you need to think holistically while using the context of the department that you are working in at that moment."