Cyberattacks have become more frequent since the turn of the century, and it's clear that the online crime threat isn't going away. While all organizations are now susceptible to online attacks, specific industries tend to be more targeted than others — especially if they don't take the necessary precautions. Whether your industry is oil and gas, government, or healthcare, a VPN and other solutions are crucial for maintaining optimal network security. Take a look at some of the industries that are often targeted by cybercriminals:
Healthcare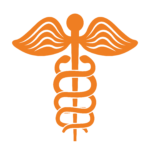 In recent years, online criminals have gradually turned their attention to the healthcare industry. Previously overlooked by hackers, this particular industry is now one of the most vulnerable. But when you consider the fact that a single patient health record could be worth up to $1,000 on the black market, this shouldn't come as a surprise. A recent Carbon Black report discovered that 45% of healthcare organizations encountered attacks in 2019 – evidence that this particular sector has become one of the most vulnerable to cybercrime.

Several large-scale attacks have occurred in the healthcare industry over the last few years. These attacks show that cybercrime can impact even the biggest names in the business. In March of 2014, Boston Children's Hospital became the victim of a DDoS (Distributed Denial-of-Service) attack that shut down its entire computer system. The attack disrupted the hospital's network for over two weeks. During that time, staff members could not provide full treatment to patients, perform day-to-day operations, or conduct medical research and studies.
Oil and Gas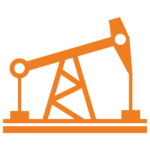 Oil and gas is an intricate industry that includes the global processes of exploration, extraction, refining, transporting (often by tankers and pipelines), and marketing of petroleum products. The sector is responsible for the gasoline that heats your home and the fuel and oil that powers the vehicles and airplanes that carry goods and people all over the world. It also includes petroleum, the raw material for many chemical products — including pharmaceuticals, solvents, fertilizers, pesticides, synthetic fragrances, and plastics. Much of the economy rides on oil and gas, so a successful cyber attack on this industry could have many serious repercussions.
A string of ransomware attacks recently targeted a Mexican oil firm called Pemex. The attacks targeted high revenue companies (in the billion-dollar range), and when Pemex was hit, it brought the entire system and administrative operations down. The hackers held Pemex systems hostage and demanded a ransom to the tune of five million dollars. And this is far from being an isolated case. As Security Boulevard explained, "As the oil industry has embraced digital technology, bringing in valuable real-time data that allows them to make cost-effective decisions and monitor equipment for safety purposes, the trade-off has been increased vulnerability. Hackers, eager to take advantage of valuable targets, are increasingly launching attacks against the oil and gas industry."
Government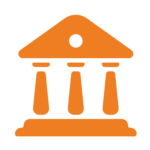 Government agencies handle a significant amount of sensitive data, and they must take precautions to prevent any unauthorized access to such information. This is especially true when you consider that many governments around the world have fallen victim to cyberattacks in recent years.
An example of this occurred during the 2016 U.S. presidential elections. A chairman of one of the presidential campaigns had his email account hacked, resulting in more than 20,000 emails leaked. This was a direct result of an email phishing scam. The phishers sent an email alerting the chairman that someone had tried to log in to his Gmail account and left a link to change his password. When he followed the link, the phishers hacked into his Gmail account and accessed all of his emails.
Military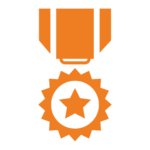 Much like a government breach, a military data breach can have far-reaching consequences. Troop locations and unit movements must be protected from cyber-criminals, hackers, and foreign governments that want to access that information for malicious reasons. While all breaches are bad and can cause mass devastations, breaches at the military level could result in a loss of life. If a hostile force has access to information such as where troops are located, when they are traveling, and specifics on unit activities, it could give terrorist organizations and other hostile forces the perfect opportunity to attack. Even breaches that do not expose specific troop activities can still be disastrous.

A data breach recently impacted the Defense Information Systems Agency (DISA). This U.S. DoD agency provides information technology and communications support to the White House, Secretary of Defense, military services, and combat commands. The personal data of about 200,000 people, including names and Social Security numbers, may have been compromised in the breach. And this breach is just one of many that have occurred over the years.
Education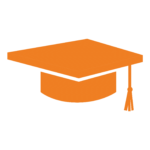 While not as widely discussed, the education industry is one that also faces many cyber threats. Consider how much information colleges are responsible for protecting: social security numbers, payment methods, medical records, and FAFSA information, to name just a few. This data is all very valuable to cybercriminals, so it is no surprise that higher learning institutions are at greater risk. Not to mention, many educational institutions have been slower than other industries in the adoption and implementation of network security. This makes colleges and universities the perfect target.

One recent example is when hackers broke into Slate, an applicant management software. Many different colleges use this software, and the hackers were able to easily access data from three various institutions: Oberlin College, Grinnell College, and Hamilton College. The hackers were able to get their hands on applicants' personal information and sent them deceptive emails offering confidential admissions information in return for a hefty fee. Victims ended up paying close to four thousand dollars per file, and the hackers made out like bandits.
Finance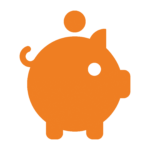 Perhaps the most obvious industry at risk, financial institutions make a very appealing target for cybercriminals. Due to the sensitivity and quantity of data these organizations store, it is estimated that organizations in the financial industry are targeted by cybercriminals 300 times more than businesses operating in other industries. The FDIC (Federal Deposit Insurance Corporation) requires that all financial institutions utilize regular penetration testing, among other measures — and yet one in every three attacks against financial institutions is still successful.
Bank of America recently disclosed that a breach impacted people applying for the Paycheck Protection Program. According to InfoSecurity Magazine, "Client information was exposed on April 22 when the bank uploaded PPP applicants' details onto the US Small Business Administration's test platform. The platform was designed to allow lenders to test the PPP submissions before the second round of applications kicked off." The breach publicly exposed information involving businesses and owners — business addresses, tax identification numbers, social security numbers, citizenship statuses, to name just a few. While it is not yet known if any of the information was viewed or inappropriately used, Bank of America is offering all impacted parties two years of identity theft protection.
Achieving Optimal Protection Against Online Threats
While educating staff on all the latest threats can undoubtedly go a long way, it is crucial to take it a step further by investing in online security solutions. One such tool is a VPN – a tool that can protect data at a whole new level. A Virtual Private Network (VPN) provides a securely encrypted connection to a network over the public Internet. It provides an essential piece of layered security that's essential to protect data.

In the current day and age, as more and more organizations are turning to cloud technology and digital recordkeeping, building a strong network and controlling the way people access data is crucial to mitigating unauthorized access and the chance of data breaches.

Organizations should invest in a reliable VPN service to prevent any cyber attacks from occurring – enhancing the organization's network. Using a VPN for any internet-connected devices, both on and off business premises, will ensure critical data doesn't get into the wrong hands. At the same time, encrypted web traffic keeps communication safe and secure.