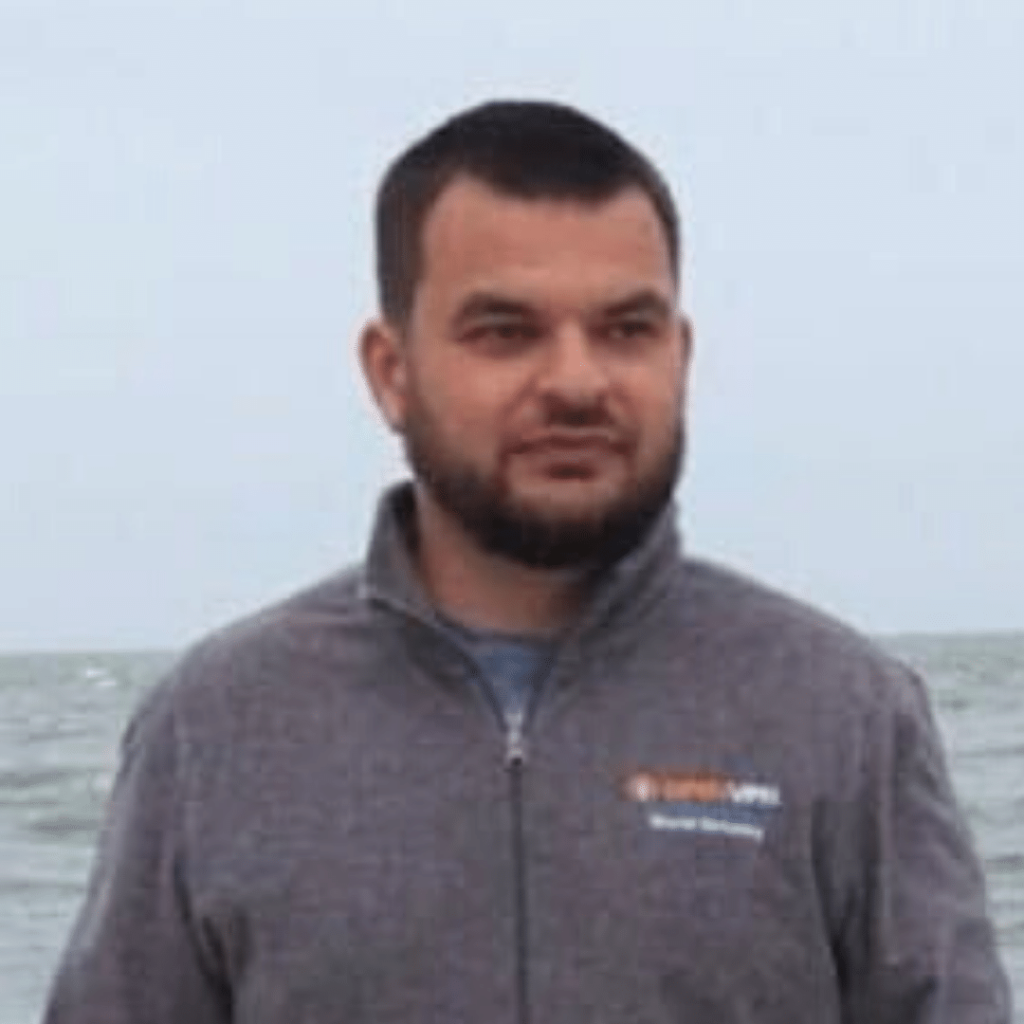 Kyryl is the OpenVPN Product Manager, responsible for both the OpenVPN Cloud and Private Tunnel products. "My journey with OpenVPN started when I first met Andriy Revin, our Operations Manager, and Francis Dinha, our CEO. Francis explained the new product OpenVPN was going to create — OpenVPN Cloud. I was very intrigued and have been working on the product since then. In a very short amount of time, we went from just initial concepts to launching the first version live." Kyryl explained that when he joined OpenVPN, he was very impressed by how much a small number of people can do and achieve. "You don't need to have a huge team of employees to create a great product. As long as you have the right people, you can accomplish anything."

Kyryl has several regular responsibilities: such as discussing product concepts and gathering business requirements for products, managing the product team, coordinating activities with the marketing department, and meeting with product users. Kyryl also works closely with executive management and product marketing. "Once we have a concept, I work with the product team to create the product. Our product team includes different positions: business analyst, designer, developer, QA, and my goal is to make sure everyone knows what we need to do to deliver high-quality products on time." As a Product Manager, Kyryl also interacts with the customers to understand their needs and help them utilize OpenVPN products in the most efficient way.

When Kyryl joined the company in October of 2018, there was already a concept and core technology (created by James Yonan, OpenVPN's CTO) in place for OpenVPN Cloud. But, while the core technology had already been in development, Kyryl had to re-think and review the solution on top of the core technology. Since the core of the product was already there the team had to create additional layers to work with Core Cloud technology. "We started with requirements elicitation. Once requirements were defined and validated, we started software development. It doesn't mean that we had a strict plan, what we should do. During implementation, some of the requirements had to change to make the product better. We follow a business-driven approach. At each stage, we analyzed who will use our product and how they would want to use it. Based on that, we made incremental changes to the product. Once it was ready for public testing, we announced the Beta program. Once it was ready for public usage, we went Live with the product." In February 2020, the Beta version of OpenVPN Cloud was launched — then in May, the team launched OpenVPN Cloud for everyone.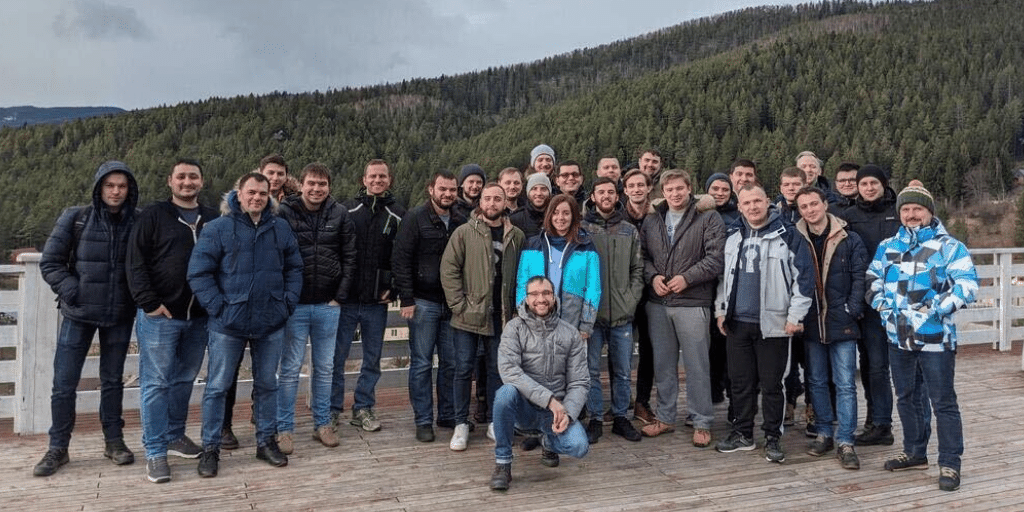 Kyryl explained that the biggest challenge when creating innovative products is that everything they experience is new, and there are no guidelines to help them figure things out. They have to create the roadmap on top of creating the products. "You have to find your solutions and figure out how to overcome never-before-seen challenges. Fortunately, we have many highly skilled people in our company. We are not afraid of challenges, and we can work on complex tasks." The team's willingness to jump right in and tackle every obstacle in their way paid off. In just a short amount of time, they were able to achieve several significant milestones: Beta launch, Cloud going live, and the first OpenVPN Cloud customer sign up. "All these milestones became possible because of the hard work and dedication put in by so many people."

When building revolutionary new products like OpenVPN Cloud, communication is vital for proper project planning and execution. The team is located in different places, so there is more involved in keeping everyone on the same page. Kyryl achieves it by having several types of scheduled meetings, ad hoc meetings if needed, and keeping communication visible for all team members. Setting clear priorities allows Kyryl's team to make the right decision on how they move forward with the product. "I am very excited about our work on OpenVPN Cloud. We have a solid, motivated team. I can truly say that we are not just co-workers — the job we do here is part of our life."

OpenVPN Cloud team members, like Kyryl, firmly believe that the work they are doing now will permanently change the way people think about VPNs. "Most people think about a VPN as secure remote access to private networks or the internet — which is true. But with our new product, OpenVPN Cloud, we would like to show that there are so many more ways that OpenVPN can secure your personal and business worlds." Kyryl hopes that OpenVPN Cloud becomes a household name, and feels that the product has a wide variety of applications for both businesses and individuals.

"The most exciting features of OpenVPN Cloud are in our roadmap. Some of them will be released soon — so I can't talk about those yet. But soon! But even now, OpenVPN Cloud allows you to easily connect your networks, devices, and servers to a secure Cloud. It also allows you to define access rules and routes to the internet. Last but not least, the configuration is fast and easy."