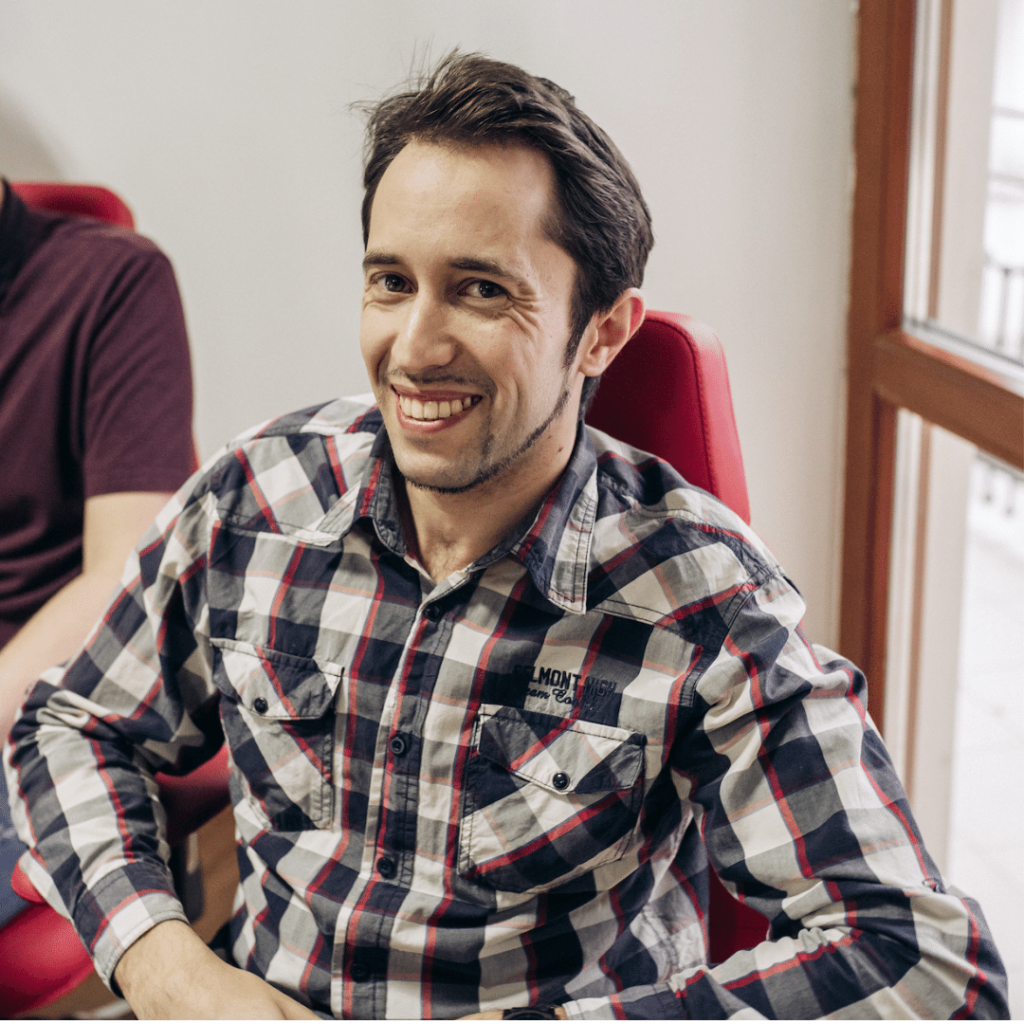 Yuriy Barnovich is the UI/UX Architect here at OpenVPN. When he began looking for a remote job, he was hired on at OpenVPN full time. He was initially brought on just to develop the applications, and at the time, the scope of his role was not meant to be any greater. "But after a while, I proposed to our CEO that we could and should strengthen company development capabilities, specifically in Ukraine. He agreed, and now look at us! We have almost fifty people in Ukraine, two offices, a range of product development teams, support, customer success, and we just keep expanding. I'm extremely excited to see this growth." 
Yuriy explained that in his first year with the company, the Ukraine team had ten people, thirty the following year, and fifty in 2020. "This growth has been a natural extension of the teams as we start work on something new or some product becomes more complex." Another aspect of growth in Ukraine is the establishment of every new product development team: at the very beginning, it was only the applications project — then it was the Private Tunnel rework, OpenVPN Cloud, OpenVPN SSO, and OpenVPN Billing. "When we proved our efficiency on the first project, we immediately started on another. And the key to this efficiency is the right people hired at the right time." Yuriy also mentioned that over the past few years, very few people left the company. He explained that this is very unusual for Ukrainian IT professionals to stay at the same company for more than a couple years — and he attributes the high retention at OpenVPN to the superior working environment.
As the UI/UX Architect, Yuriy has a broad scope of responsibilities. First, he leads the development of OpenVPN Connect and Private Tunnel 3.x applications from the technical side and as Product Manager. He is also responsible for UI/UX across all projects being developed in Ukraine - OpenVPN Cloud, Private Tunnel Portal, OpenVPN Billing, and SSO. He manages designers and leads Front End from an architectural point of view. Yuriy explained that with such an extended range of duties, his daily tasks are varied. "Some days I spend most of my time interacting with designers and reviewing the newest mockups and UX of features that are in progress. Another day I might be fully committed to the management of OpenVPN Connect development. Not so long ago, I was developing the applications by myself. Basically, I was the first developer on this project."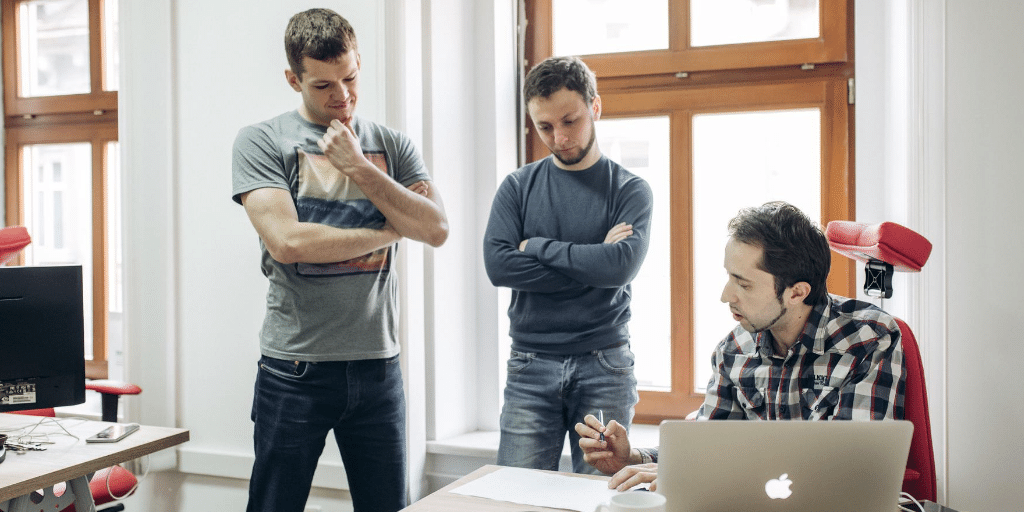 In regards to being the only application developer for so long, Yuriy explained that it was a huge responsibility, and felt a bit nervewracking at times. "The complexity of the project was tremendous, and I needed to get knowledge in a wide variety of fields — and quickly. In the meantime, I searched for the office location, hired an accountant, and was busy with many non-technical tasks. It became much easier when I've found a second developer and operations manager."
When it came to hiring new employees, Yuriy explained that the obvious challenge was finding the right people to fit OpenVPNs technical needs while being open-minded, responsible, and autonomous. "In the beginning, there were some hiring mistakes that needed to be fixed. However, we have all learned from that and are much wiser in the selection process. We wait as long as we have to recruit the right person, even if it takes a while." Although the Ukraine team has grown a lot over the past few years, Yuriy still finds it easy to collaborate and communicate. He explained the key difference between being a team of fifty and a team of ten because development doesn't have to stop if someone takes a vacation. There are enough people to ensure operations run smoothly — even if someone is out of the office.
"Even having a brilliant idea is nothing until you have people that make your dreams come true. The most important thing here is to have an open mind atmosphere and process that will allow everyone to impact. I have a brilliant team and happy to work with such talented people. We do marvelous things every day, and have an exceptional atmosphere and friendship between all of us."
With his knowledge of the company's needs and roadmap, Yuriy does not expect the team size to grow significantly during the next year. "I am not sure it would be effective to extend now. The primary focus will be on delivering planned features and products using the resources we have. During the next five years, I'm pretty sure the usage of our products will grow exponentially, and then we'll need to enlarge our teams with the same ratio." Yuriy strongly believes that as more and more people work remotely, cybersecurity and remote access will become a primary concern for most organizations. He looks forward to seeing the company grow as more and more organizations turn to OpenVPN for their network security needs.