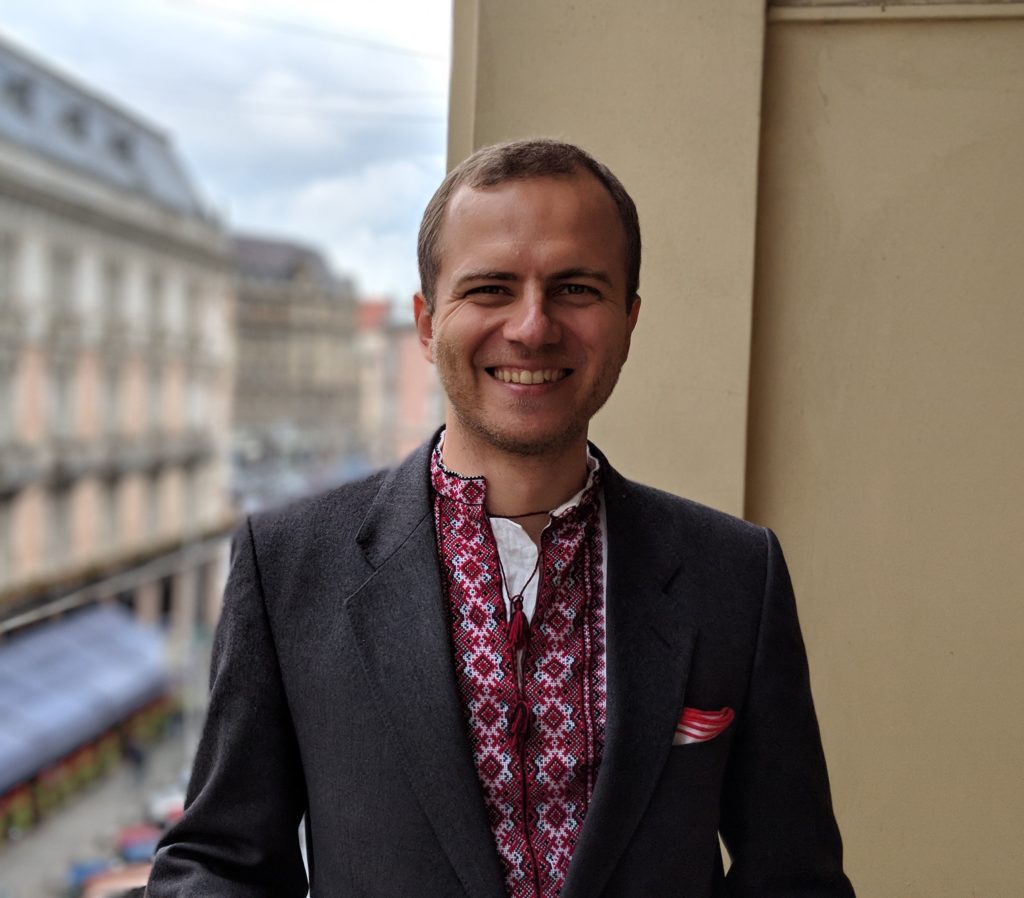 At OpenVPN, the team members tend to stay with the company for the long haul, and there is minimal turnover. This is rare in the technology industry, which typically experiences the highest employee attrition of any sector. Tech companies often utilize intense recruiting strategies to lure high performers away from competitors, making retention a challenge for many organizations. So how do managers at OpenVPN attract and retain top talent in a fiercely competitive and high-churn market? For Andriy Revin, the Operations Manager, it all boils down to a few simple concepts:
Offering exciting, meaningful, and impactful work with an opportunity for professional development.
"At OpenVPN, we enjoy a significant advantage. As a de-facto industry-standard VPN, our technology generates a lot of interest from high-caliber specialists who enjoy the challenge of working with cutting-edge secure networking technologies," Andriy said. He continued to explain that as a relatively small company, there is little to no bureaucracy. In practice, this means we can and do quickly promote top performers to leadership roles and give them as much responsibility as they can take. As a result, the sky is the limit for each individual, making OpenVPN a truly appealing option for the top talent.
Promoting a culture of creativity, autonomy, and integrity.
The driving principles behind OpenVPN are creativity, autonomy, and integrity. Coinciding with these values, the company has always been a geographically distributed team. Team members are working remotely around the globe, from the Philippines to Ukraine, and from Norway to California. "Our philosophy is to hire the best, regardless of where they happen to be located. To paraphrase our CEO, this implies hiring people who will use their skills and experience to drive and guide the company — rather than recruiting people who have to be told what to do."
Creating teams that work.
This all sounds great in theory, but in practice, how can a geographically distributed company succeed without micromanagement? Andriy explained that for each project, "we create small teams with a high level of integration. For example, a frontend developer assigned to a particular project will interact with several people: the product manager who creates the product backlog; the designer who prepares the design; the backend developer who implements it; the QA engineer who tests the product; and the frontend team lead who is in charge of the whole project architecture. All of these interactions happen daily." This tightly interconnected structure fosters a culture of open communication, where everyone can quickly solve issues while continuously giving and receiving feedback.
The fast-paced, demanding nature of the work means managers at OpenVPN cannot hand-hold or continuously follow up with their team members. "Everyone is responsible for budgeting their own time according to their assigned tasks." Employees are trusted to manage their schedules and get work completed on time and with excellence. Andriy explained that it is empowering as a manager to trust his team members, see them grow professionally, take more and more responsibility, expand their competencies, and eventually become the driving force behind their projects.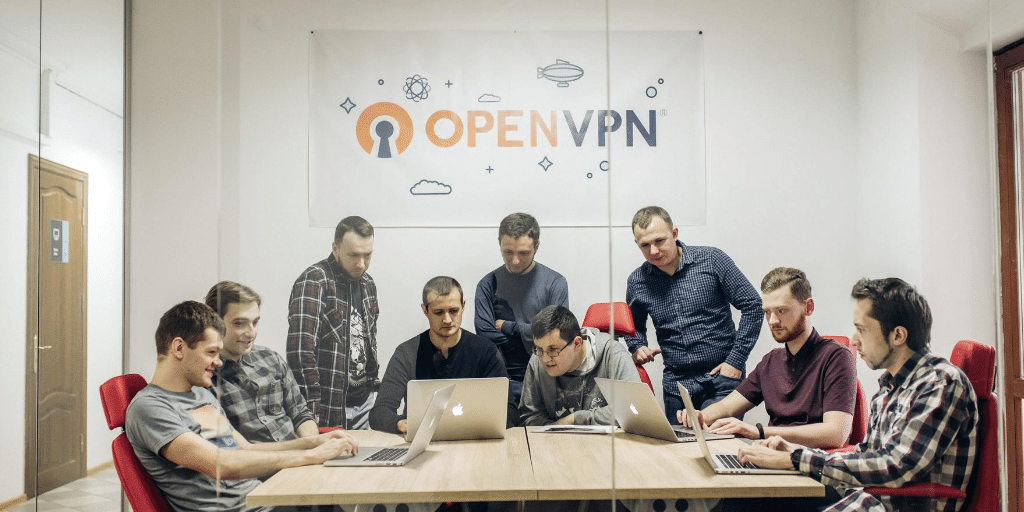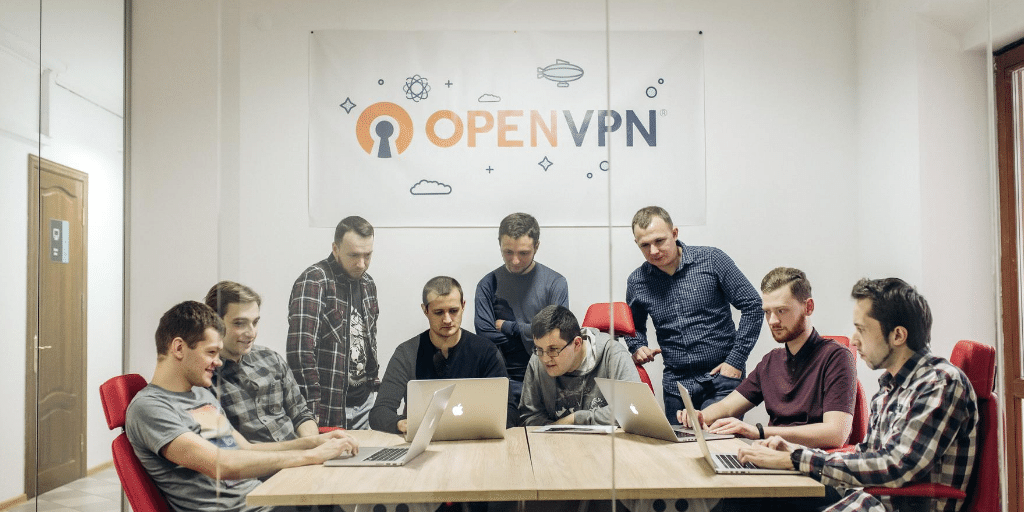 Andriy quipped, "with great power comes great responsibility," and elaborated that the autonomous work style is certainly not for everyone. "We try to emphasize this throughout the hiring process, only selecting people who can genuinely thrive working autonomously, taking initiative, and taking responsibility." He explained that it is natural for some people to have trouble adapting to such a fast-paced tempo, the absence of a direct chain of command, and collegial decision-making. In contrast with large companies, "since we are working in small, tightly-knit teams, when someone's productivity does not meet the expectations of the other team members, this becomes obvious to everyone almost immediately."
Andriy fully subscribes to the "hire slow, fire fast" concept. He always looks to hire A-players that will, in turn, attract more people like themselves. "Given our small size, technical specialization, and unique culture, we try to hire people in a very targeted manner. There are no undue delays: we usually hire the first candidate we consider good enough for the position — but we do set a high bar to clear."
Fortunately, managers at OpenVPN can usually afford to be very selective with their hiring. As the demand for jobs in the technology industry continues to climb, there is no shortage of viable candidates for Andriy to consider. He explained that while this certainly means extensive and in-depth technical interviews, there is a lot more to it than that. More than anything, Andriy is looking for people who will fit in and complement the existing team. He only considers candidates with a demonstrated ability to deliver high-quality work expeditiously, which is indispensable in a fast-paced company like OpenVPN. Beyond that, he looks for emotional intelligence and an excellent cultural fit. All of those traits need to come together in each employee for the team to operate smoothly.
Due to the ever-changing nature of the technology industry, and the fast growth that OpenVPN is experiencing, the future holds many challenges. The rapidly evolving environment means managers like Andriy have the vital task of making decisions under considerable uncertainty and guiding teams to push forward into the unknown. According to Andriy, the agile, decentralized structure that OpenVPN employs makes it easy to adapt to the changes. At the same time, the culture of open communication helps to keep the team on track. "I believe that the most important thing for the team to succeed is to have a shared vision and a clear plan to stick to — and then to have the unconstrained freedom to implement it."