Happy International Women's Day.
March 8 is International Women's Day, a day aimed towards eliminating discrimination and helping women gain full and equal participation around the world. Here at OpenVPN, we consider it a joy and privilege to work towards and fight for equality and inclusivity. International Women's Day is the perfect day to introduce some of the strong female voices behind OpenVPN, and share their unique insights and experiences.
Meet (Some) of the Women at OpenVPN: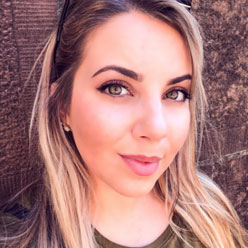 Dasha is a MarTech professional. She is a proud wife and dog-mom, and loves to travel. She hopes to visit all 7 continents someday.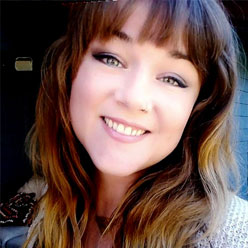 Heather Rose is a professional writer, creator, and creative content manager. She is also an avid reader, film connoisseur, wife, and soon-to-be first-time mom.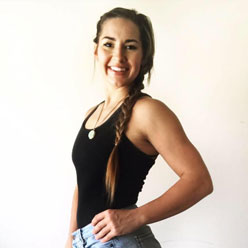 Julie is a project coordinator and a self-proclaimed expert Googler. She is a wife, a mom of three, and a professional jiu-jitsu fighter.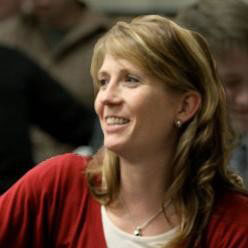 Lauren is an IT professional, technical writer, and certified scrum master. She is a wife and soccer-playing mom. She is passionate about music and enjoys doodling and drinking soda.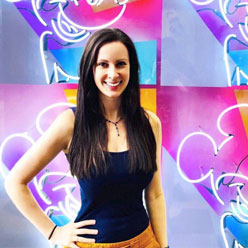 Lydia is a marketing and HR professional, graduate student, Disney fanatic, and cat-mom. She is married to a US service member and moves more often than an escaped convict on the run.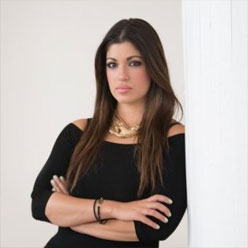 Part of the executive leadership team, Nineveh oversees marketing and customer success at OpenVPN. She enjoys writing, fitness, and mentoring women. As a mom to a daughter through IVF, she is passionate about helping women who struggle with fertility.
Our Thoughts on Work, Life, and Supporting Women in Tech
Tell us about a woman you admire, and why. How has she impacted you, your career, or your perspective on life?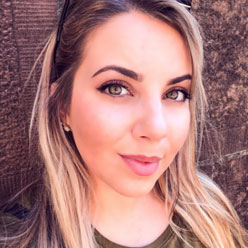 I cannot pick just one as there are many amazing women that I personally know and highly admire. But there is a certain trait and personality type that I gravitate towards: independent, smart, strong (mentally + physically). These women are not afraid to stand up for themselves and don't play the victim card. These women have helped me greatly throughout the years by understanding that we can break the mold and not live by what society says our behaviors and goals should be. Be true to you!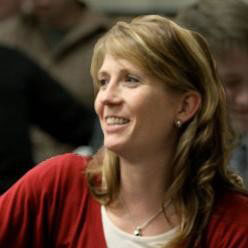 I learned hard work from my mom. She taught me how to clean my room, but she also taught me how to be a hard-working woman with her career as a professional violinist. I could list her achievements, which are many. Instead, I'll tell you that she was always go-go-go. I set my expectations for myself high because I saw every day how much she accomplished.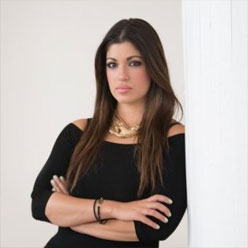 A woman I admire is my mother. She is an Assyrian Iraqi immigrant, and growing up I watched her work tirelessly to advance her career while juggling the demands of being a mom. She was an example of a woman who broke through barriers despite having no privilege. Today, she is a powerhouse at Verizon. She taught me about hard work ethic, and that 'Everything in life is negotiable. Always ask for what you want. And if they don't give you what you want, take it.' I've carried that mantra with me throughout my life.
How did you start in your current field/role? What kind of support (if any) did you receive in the process?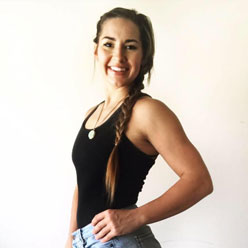 I had been a stay-at-home mom for over five years before deciding I wanted to work from home. I wanted to homeschool my kids — while still providing for my family. OpenVPN offered this flexibility. Despite my (at the time) limited experience, they took a chance on me. The company provided me with on-the-job training and grew me into a competent and confident professional. I could not be more grateful for the opportunity. I've been with OpenVPN for a few years now, and love the flexibility I have to be involved in my kid's education. The training and remote capabilities have allowed me to be present with my family while still accomplishing my own career goals.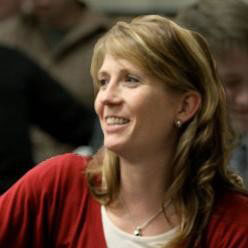 I shifted to technical writing after a decade working in IT roles, from software testing to business systems analyst. After becoming a mother it became important to have a better work-life balance. Working with the OpenVPN team gave me the flexibility to create my schedule and work remotely, which I wasn't able to do in my previous positions. I knew I could be very successful working from home or in a co-working space. I simply needed a company that trusted me.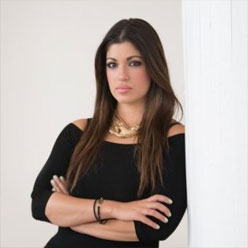 My background is in broadcast journalism. I worked in that field for over a decade before transitioning into marketing and customer success. As a journalist, I had the support of my peers. The jump to marketing was not an easy one! The support to make that transition was given to me in the form of an opportunity to work in an area that was new to me, at OpenVPN. I was told that if I just took initiative, had an insatiable desire to learn, and grow from my failures that the sky would be the limit. Outside of work, I seek mentorship in the form of books and leadership coaches. I think it's important to invest in yourself too.
What types of obstacles (if any) have you had to overcome in your career?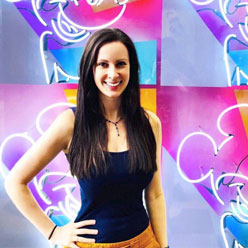 As a military wife, I move every 1-2 years, which makes it difficult to maintain a traditional office job. And unfortunately, very few organizations offer legitimate remote work opportunities, which has a negative impact on the military community. I am very fortunate that OpenVPN offers so many remote positions – and if more companies follow that example, it could go a long way to reducing the staggering unemployment rates that military wives experience.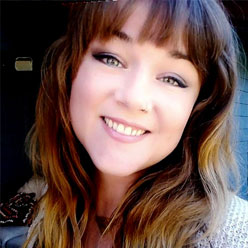 As a contract writer, one of the most difficult obstacles is knowing how to set or raise your rates – and knowing how to say "no" to an opportunity that's below your rates. I'm a people-pleaser, so learning how to say no was incredibly difficult! But I think I've grown a lot in that way and am grateful for the women leaders I've had who've encouraged me to negotiate and fight for my rates. It doesn't always come naturally to us women to negotiate higher pay, so having women teach me how to do that was incredibly empowering.
How do you think we as an industry can offer more support for women?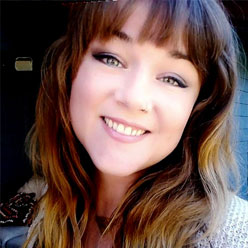 The tech industry as a whole does not seem great about giving people space away from work. Crunch and overtime seem all too normal; for anyone who wants a family, this makes breaking into tech so difficult! This, of course, applies to all genders, but because of our culture and the nature of child-bearing, it tends to disproportionately affect women. I think we need to work on making rest and balance more of the norm in this industry. OpenVPN, however, definitely feels like an exception to this – I've never felt pressure to overwork! On the contrary, I'm constantly encouraged to take care of myself and have a healthy schedule, and I see leadership in the company set an example by doing that themselves, which I so appreciate.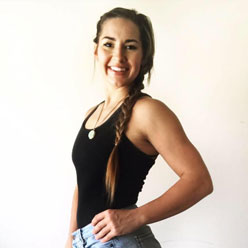 Offering remote flexibility is a huge support for women – especially for women with kids. As a mom of three, I couldn't have a job right now that required me to be in an office every day. Working remotely allows me to be present with family and raise my children the way I want and need, while still excelling in a career that I am very passionate about. Giving autonomy and freedom to work from anywhere is a great way to offer support to women, and allows women to stay in the workforce without having to make as many sacrifices in their family life.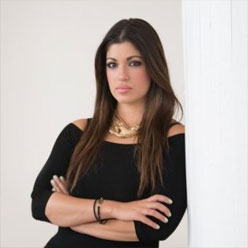 There are a lot of ways to better support women. One way is to make sure women are at the decision table. We need to be included in executive leadership because we bring different skills, insights, experiences, and ideas to the table. The proof is in the pudding: companies that have female leadership perform better, both culturally and from a revenue standpoint. Women are natural-born leaders.
What positive changes and support have you noticed for women in this industry? What should we keep doing?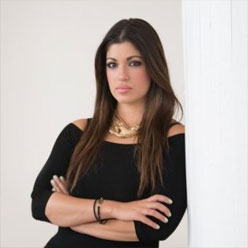 I personally serve on the board of the Women Tech Council in Utah. These non-profit organizations, with support from the tech industry, are making a big impact. We need to work with the next generation of girls, educating them about the opportunities in STEM.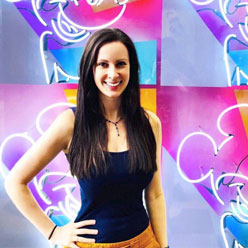 I have noticed tech companies getting more serious about flexible work opportunities, where the emphasis is placed on the work accomplished rather than the amount of time spent at a desk. Many tech companies are allowing employees to set their own hours (to varying degrees), providing more options for work locations, and offering benefits such as unlimited paid time off. This newfound flexibility allows women to better juggle work, life, and family responsibilities – and goes a long way for keeping women in the workforce. This is a trend I really hope continues in the future, with even more consistency and greater scope.
What's the most important piece of advice you'd give to a woman thinking of starting a career in tech?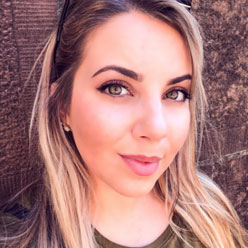 Don't let anyone make you feel inferior, especially since there are still a lot more men in the industry than there are women. Don't feel like you have to act like a man — just be yourself and don't let anyone push you around. Be a team player, don't play the victim. Just be strong. Do you want to be a software engineer? Do it. No one is stopping you. Go out there and kill it.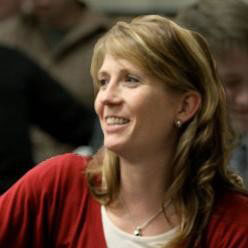 Do it! Careers in tech are only going to increase. Be involved. Be part of the innovation and building up our future. We need more diversity in tech to create more innovation and to INCLUDE women in the conversations. We will unknowingly create products that leave out a lot of people if we don't include women from design through creation, testing, and production.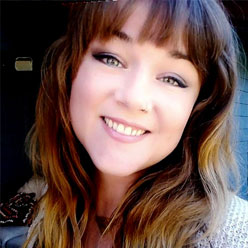 Connect with other women! For any career, really, having people in your life who are experiencing something similar to you is so grounding and empowering. Reach out for friends and mentors (especially women) in the industry who can encourage you, give you advice, and talk through any conflicts or challenges you face. They can help you because they've probably been through it, too! Work together to set goals and hold each other accountable. That will help the stressful times feel so much more bearable, and the good times so much more exciting!