The SouthEast LinuxFest (SELF) is more than just an educational conference; it's a community-driven event where Linux enthusiasts and open-source advocates gather to learn, network, and have fun. Among the passionate attendees is Operations Engineer at OpenVPN, Chuck Aurora, who has attended SELF since 2011. This year, we got to check in with Chuck about his experience at the fest, as well as the highlights of his presentation on "Introduction to OpenVPN3-Linux."

Embracing the SELF Community: Engaging Sessions and Connections
Chuck Aurora's commitment to SELF spans many years. "I've been to SELF many times — every year from 2011 to 2018. I have many good friends there, but I especially appreciate the chance to see what's going on in the free software world and IT/CS industry." While there are several ways to experience SELF, Chuck highlights the significance of the "hallway track," where vendors and free software projects promote their work and interact with attendees. He even won some swag in the process. "I came away with a nice Yeti mug from TrueNAS, won in a drawing!" he says. He also had the opportunity to meet a big name in the open-source world. "Eric Raymond (well known in the geek world by his initials, 'ESR') was there and gave two talks. Unfortunately, I missed both, but I did get to meet him at the speakers' dinner."
Among the talks he attended, the keynote was a particular highlight. "Mykel Alvis is one of my long-time favorites; he did one of the keynotes this year and, as always, did not disappoint." Thankfully, there's always a backup option for anyone who wishes they could have seen more (or any) of the presentations. "I wish I could have attended more of the talks, but as I find the time, I will watch them on Youtube," says Chuck.
Presenting "Introduction to OpenVPN3-Linux": Demystifying the Evolution
But there was one presentation that made this year particularly memorable for Chuck: his own. He was invited to present this year, and by all accounts the presentation was a hit! Or, at least… "No rotten projectiles were thrown at me!" he says with a laugh. Written by OpenVPN Core Developer David Sommerseth (who also was one of the main architects of the software itself), Chuck's presentation on "Introduction to OpenVPN3-Linux" aimed to address the misconceptions surrounding the major version change. "Some attendees were confused about the major version change," Chuck explains, "thinking OpenVPN3 would be incompatible with openvpn version 2.x, so I had to explain that this was just a new implementation of the same protocol." Anyone who missed it can see Chuck's recorded presentation in the video below.
Celebrating the LinuxFest Spirit of Open Source and Collaboration
Having witnessed the impact of the pandemic on SELF, which transitioned to a virtual format in 2020, Chuck acknowledges the challenges faced by the event. However, he is optimistic about its recovery and the opportunities it offers for individuals interested in technology. "The pandemic hurt SELF, which went virtual in 2020 and has not fully recovered. But this year's event was great and very well attended. There are lots of things to interest people with some kind of connection to computers and tech, but even those with less interest in tech will find a lot there. Case in point: my own granddaughter, who was there with me. She had a very good time!"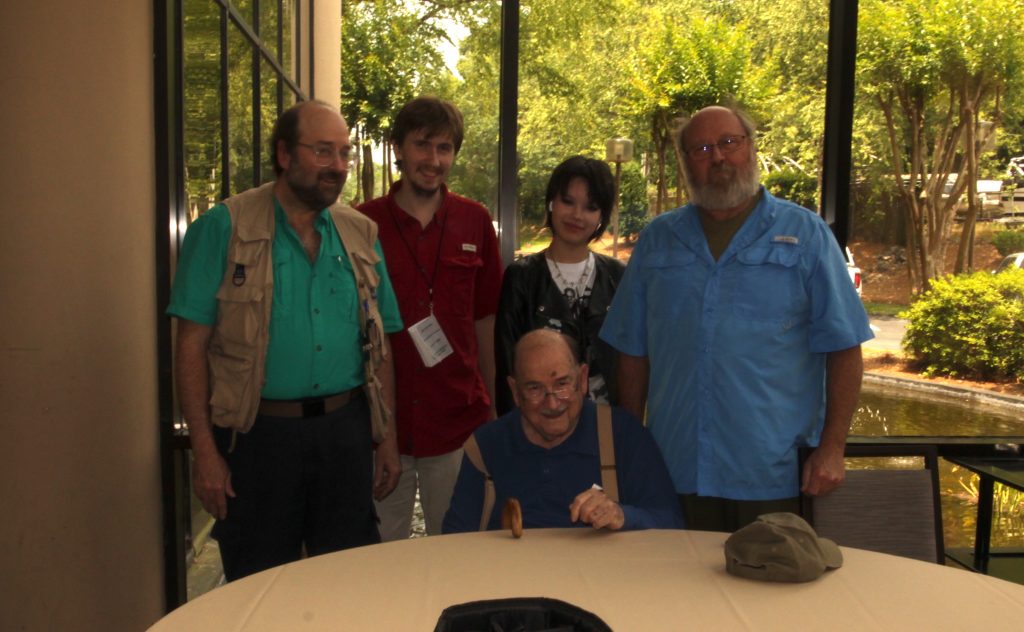 Chuck's time at the SouthEast LinuxFest embodies the essence of this community-driven event. SELF serves as a platform where Linux enthusiasts, open-source advocates, and technology "geeks" (in Chuck's words) can converge to learn, network, and celebrate the power of open-source software. Chuck's presentation not only clarified misconceptions but also fostered a sense of understanding among attendees. What's more, his connections and experiences at SELF reflect the vibrant and engaging nature of the festival: SELF extends beyond a mere conference, creating an environment that nurtures personal growth, facilitates knowledge-sharing, and forges lasting connections. If you haven't been yet — make sure you're ready for next year.