OpenVPN Cloud now brings you the capability to authenticate users through your private LDAP directory. This means you can manage the remote access authentication for your OpenVPN Cloud users with fewer clicks — making it easy to manage users and groups and maintain consistency — and your users can work securely with one less set of credentials.
Streamlined Security: LDAP Authentication in OpenVPN Cloud
Lightweight Directory Access Protocol (LDAP) is a protocol for accessing a centralized directory that enables employees to find information about individuals and other resources on a corporate intranet. LDAP is commonly used by businesses for authentication to corporate email, file and print servers, and more.
It is used to:
Associate names with usernames.
Associate addresses with domain names.
Associate physical addresses with IP addresses.
Create users and groups (using those same LDAP tags).
Using a private LDAP directory, an organization can create a list of users and a list of groups in one centralized directory. This directory is always kept up to date, and provides an easy way for users to sign in to access the data and resources to which an administrator has granted them permission. Private LDAP directory services remain secure and private, making it ideal for businesses with any sensitive information. With the integration of LDAP technology and OpenVPN Cloud, this security is now extended to the user authentication process.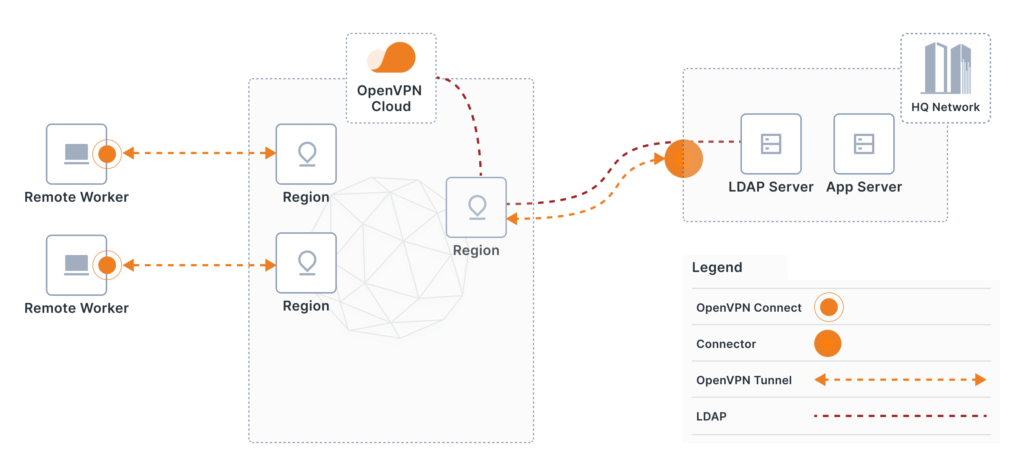 Advantages of using LDAP with OpenVPN Cloud:
Use a single credential: Your workforce can connect to OpenVPN Cloud with the same username and password they use for other corporate applications.
With native LDAP support, no need for upgrades: You won't need to upgrade your LDAP directory or use intermediaries to work with SAML.
Enable MFA for another layer of security: OpenVPN Cloud provides multi-factor authentication that works in conjunction with LDAP.
User information synchronized at sign in: User account information is automatically pulled into the OpenVPN Cloud directory on each successful authentication.
Enforce group-level access control: Configure access controls for OpenVPN Cloud user groups and then map them to your LDAP groups.
Configure OpenVPN Cloud to Use LDAP
You can now use an LDAP server to authenticate your OpenVPN Cloud users. With a few configuration steps, OpenVPN Cloud can be set up to use the same private LDAP directory to authenticate remote access for your workforce.
Here's how to get started:
First, connect your LDAP server to OpenVPN Cloud. Make sure you test the connection.
Next, enable LDAP authentication in OpenVPN Cloud.
Finally, you can map your LDAP user groups to your OpenVPN Cloud user groups to take advantage of the access controls already in place.
Now your users are ready to connect to OpenVPN Cloud with their LDAP credentials.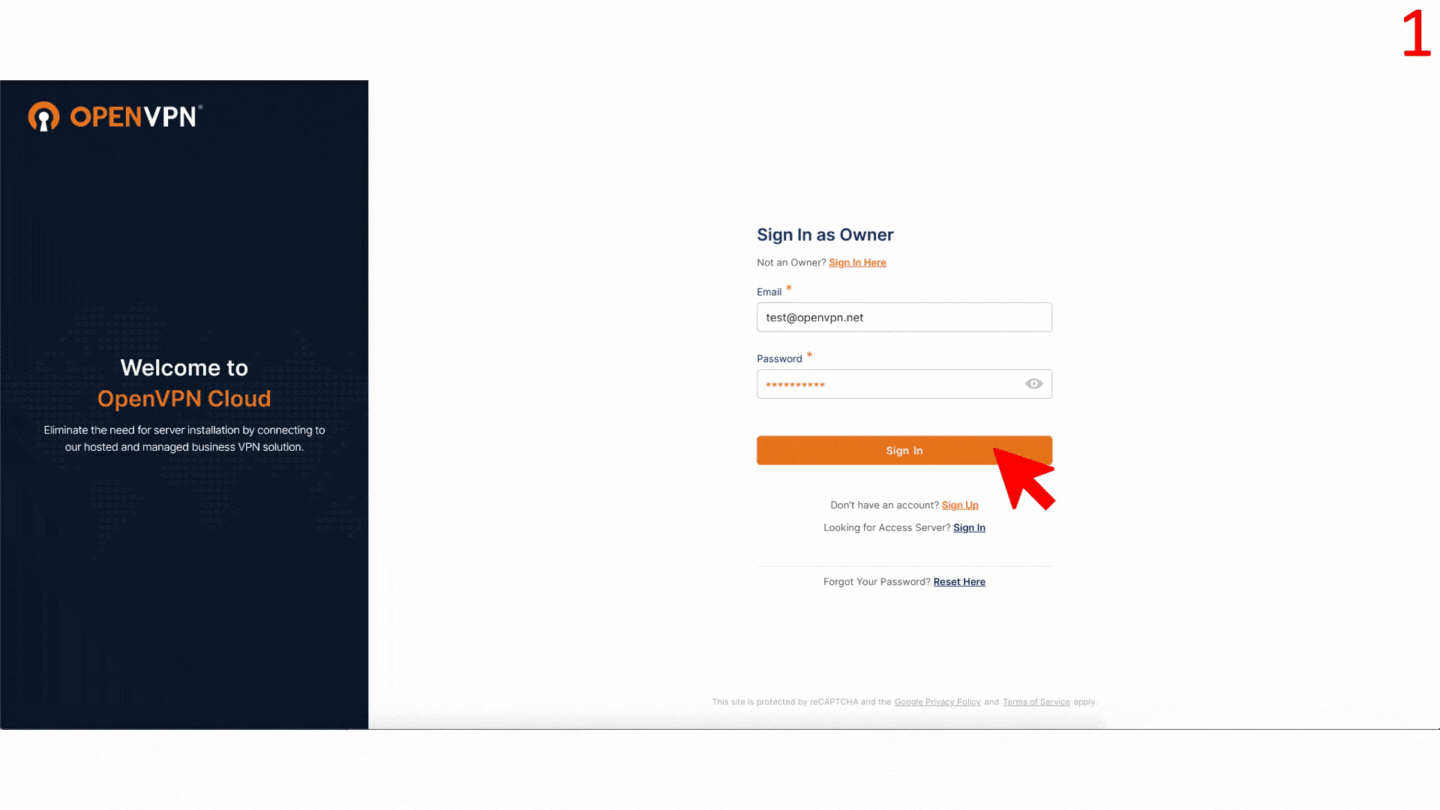 About OpenVPN Cloud
OpenVPN Cloud is our next-generation private networking solution. Say goodbye to VPN server installation and hello to an easy, managed hosted service, with regions around the globe. OpenVPN Cloud provides secure networking, over the Internet, between private networks and remote users in the form of a "Private Network in the Cloud." Offering worldwide secure access, with constant protection against cyber threats and quick full-mesh connectivity to on-premise or IaaS Cloud private networks, without the capital and operational hours required to manage, scale and host VPN servers.