Official OpenVPN Connect client program
OpenVPN Connect for macOS
This is the official OpenVPN Connect client software for macOS developed and maintained by OpenVPN Inc. This is the recommended client program for the OpenVPN Access Server. The latest version of OpenVPN Connect client for macOS is available on our website.
If you have an OpenVPN Access Server, it is recommended to download the OpenVPN Connect client software directly from your own Access Server, as it will then come preconfigured for use. The version available here contains no configuration to make a connection, although it can be used to update an existing installation and retain settings.
Download OpenVPN Connect v3
sha256 signature: 1ac8104eb5d0dcd9e8c0490f6c3e30c8fc5645e640b4c3ec32cf4c2e506f7896
For macOS versions titled El Capitan, Sierra, High Sierra, Mojave, Catalina, Big Sur, Monterey, and Ventura.
Previous generation OpenVPN Connect V2 is available here:
Download OpenVPN Connect v2.7.1
sha256 signature: 2b49e35d0c1b8ee83d1b7067e07f382beacb626e8f5bb7d75fe92debeda42dbc
The Interface
Our latest line of OpenVPN Connect software available for the major platforms features a new and improved user interface, making the experience of installing and using the OpenVPN software a snap. With an easy to use import feature you can import profiles straight from your OpenVPN Access Server or just import a saved profile from disk.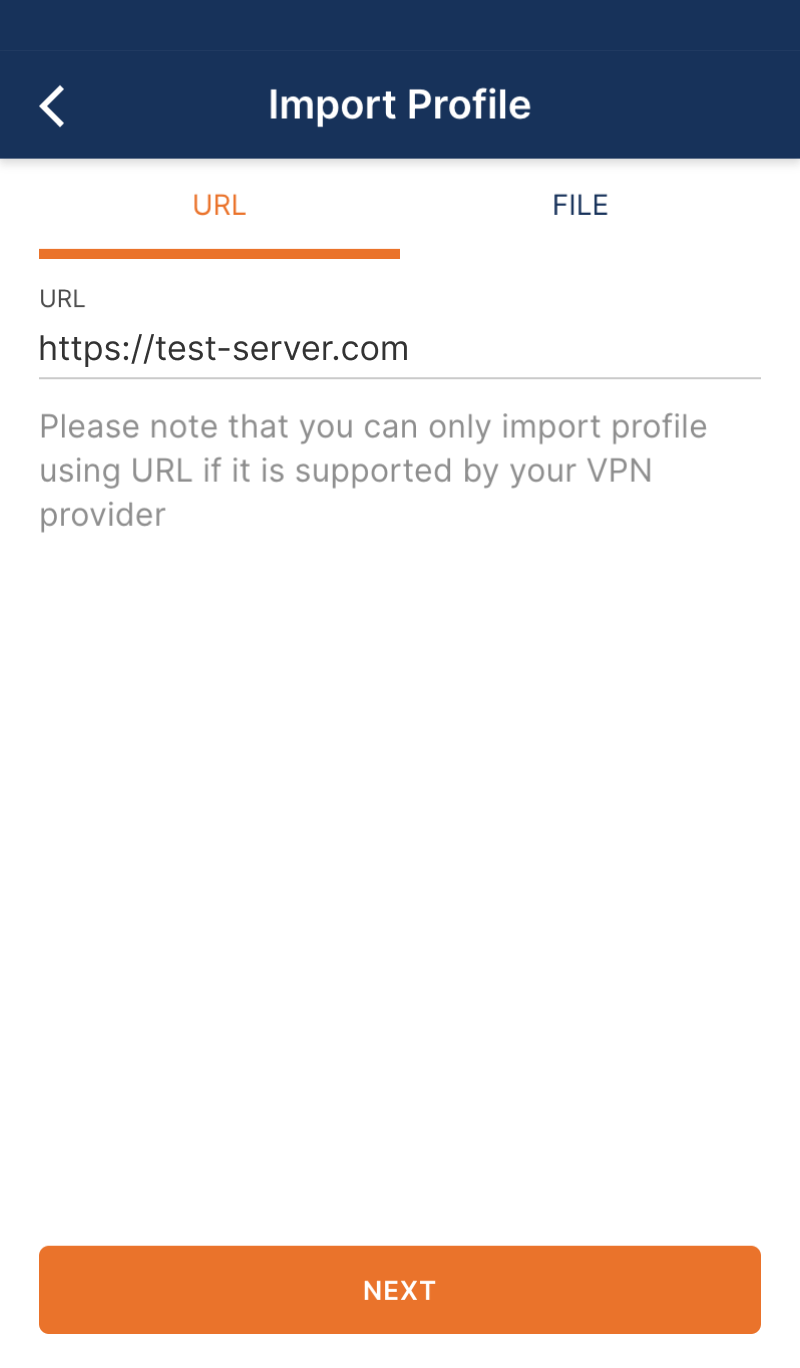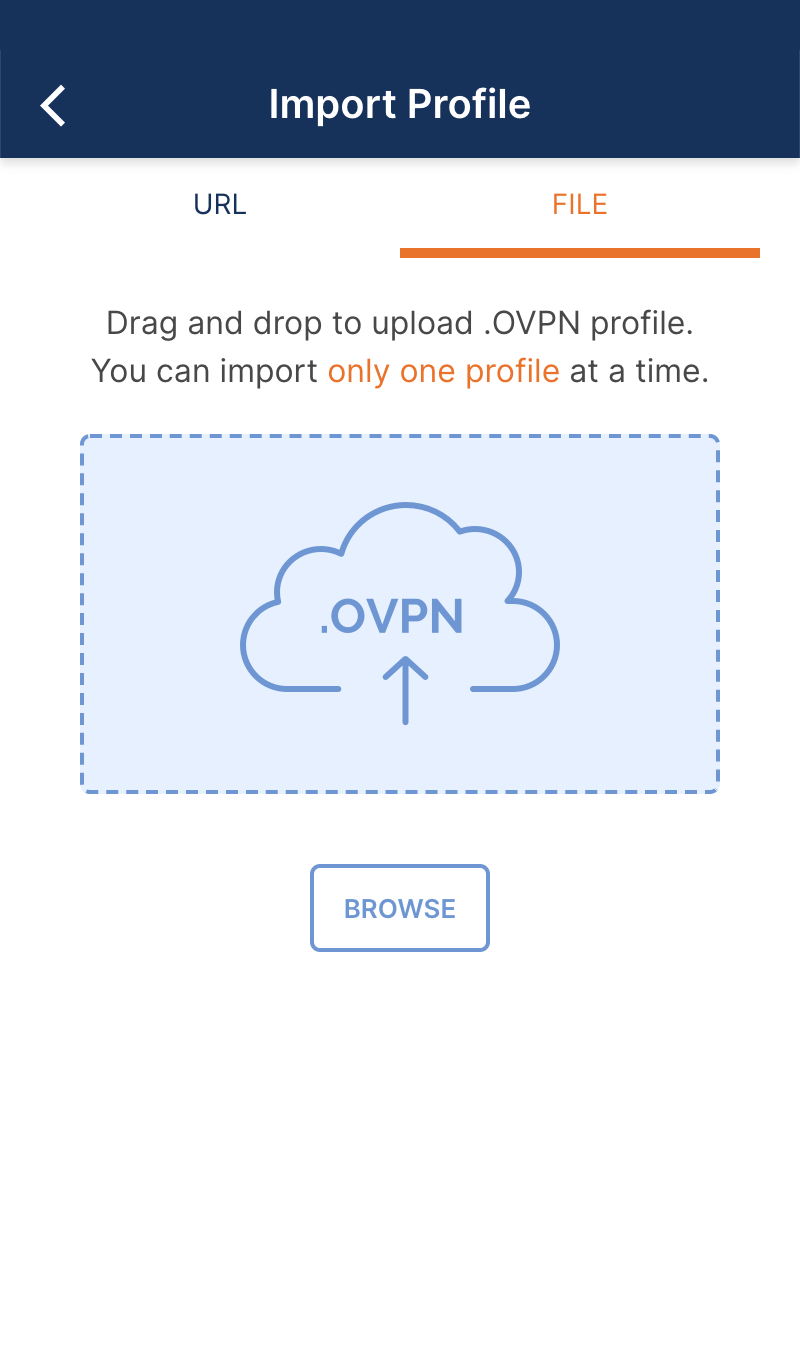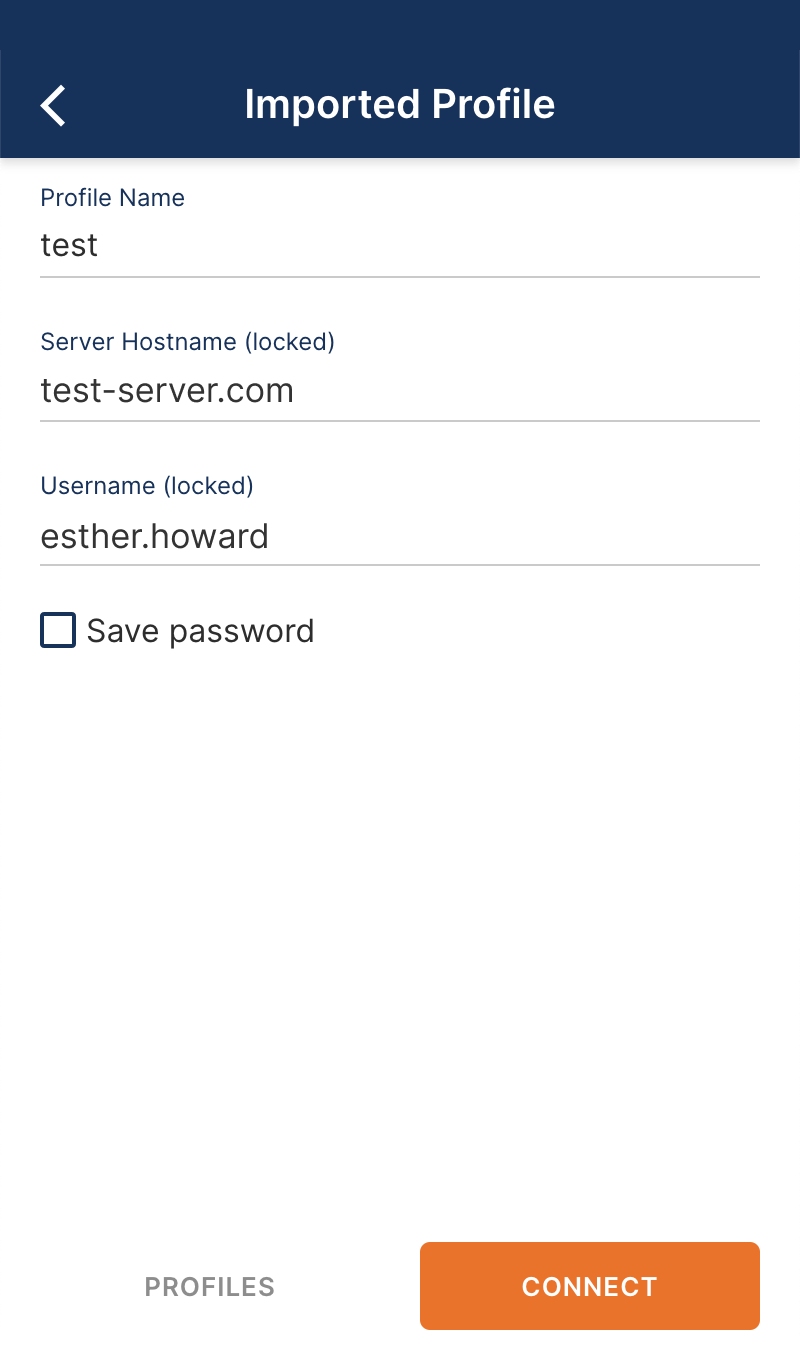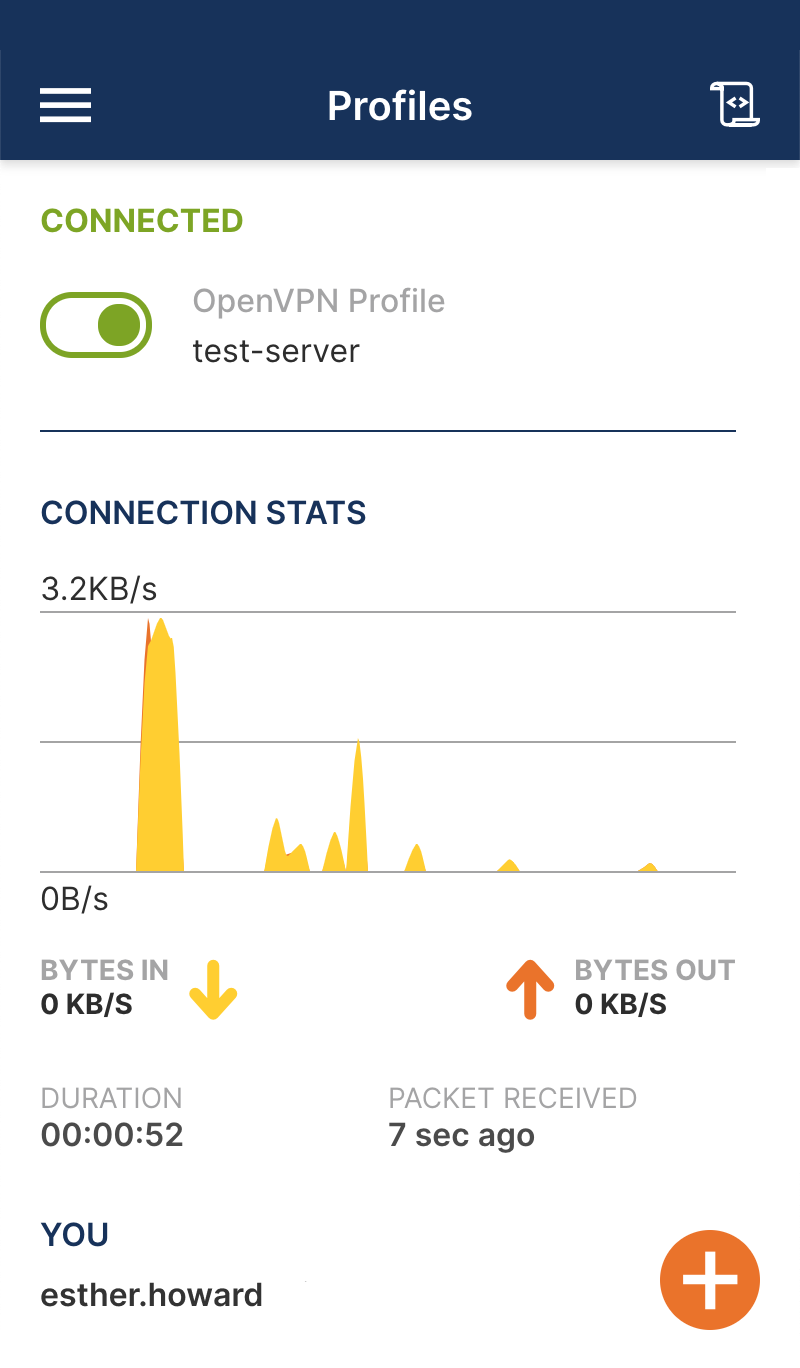 Frequently Asked
Questions
Yes, you may continue to use both v2 and v3 on the same connect device and import the profiles desired into each. If you like, you can run either one or both.
No, the client cannot connect to multiple servers at once. It does support multiple connection profiles, giving you the option to switch easily from one server to the next, but you can only be connected to one at a time. This is by design, to prevent unexpected traffic paths when connecting to multiple VPN servers at the same time. If you are a system administrator and you require a complex setup where multiple connections are active at the same time, there is the option to use the open source community OpenVPN client software available from our website.
The OpenVPN client v1 was called "OpenVPN Desktop Client" and is no longer available. It is also not safe to use this anymore as it hasn't been maintained for many years. It was replaced with the OpenVPN client v2. The OpenVPN client v2 is called "OpenVPN Connect Client" and has been in use for many years. It is still available from our website and offered in the OpenVPN Access Server client web interface itself. The OpenVPN client v3 is called "OpenVPN Connect" and is the latest generation of our software. It is available on our website as a beta version, and will be included soon in Access Server releases.
This is the official OpenVPN Connect software for Windows workstation platforms developed and maintained by OpenVPN Inc. This is the recommended client program for the OpenVPN Access Server. The latest versions are available on our website. If you have an OpenVPN Access Server, you can download the OpenVPN Connect client software directly from your own Access Server, and it will then come pre-configured for use. The version available here contains no configuration to make a connection, although it can be used to update an existing installation and retain settings.
Download the DMG file
Open the file and double click the box icon to begin the installation.
Give permissions to install on your Mac by entering your credentials when prompted.
Click Close when you get the "installation was successful" message.
You can move or keep the OpenVPN Connect installer, simply choose the appropriate action when prompted.
Open the Launchpad app from the app bar and click on OpenVPN Connect to send it to your app bar.
Click on the icon to start the Onboarding Tour.
Review how to import a profile from a server by entering the Access Server Hostname and credentials or uploading a profile from your computer.
Agree to the data collection use and retention policies after reviewing them.
Import a profile, either from the server or from file.
From the OpenVPN Connect UI, choose "Import from Server".
Enter your Access Server Hostname, Title, Port (optional), and your credentials--username and password.
Click Add.
If you choose to Import autologin profile, it is less secure, but you won't need to re-enter credentials.
Choose "Import from File".
Drag and drop a .OVPN file or click on Browse to navigate to the location on your computer.
The message displays that the profile is successfully imported and displays the hostname and the title. You can change the title if desired.
Click on Add to complete the import.
Layer 2 bridging (TAP) is no longer supported. Switch over to TUN Mode to resolve this issue.
OpenVPN Access Server starts with a self-signed certificate. With this, you will receive warnings from your web browser about the site not being secure as well as a certificate error when importing a profile with the Connect Client. You can simply override the warnings or add an exception for your web browser. To resolve this, you can set up a DNS host name that resolves to the public address of your Access Server and install a valid SSL certificate that corresponds to that DNS host name. Going forward, you would use that hostname to access your server instead of the IP address. This is also the recommended method as validated SSL certificates can only ever function with a valid public DNS hostname.
Your Access Server Hostname is the address at which your Access Server can be reached. For example it could be https://vpn.yourcompany.com/. If a DNS hostname is not set up, it is also possible to specify the IP address where your Access Server. For example:https://55.193.55.55 Your credentials are your username and password. You may need to get that information from your Access Server administrator if you don't know it.
Title is the name for the profile. It is automatically defined as the username with the hostname or IP address(example: user1@hostname). It differentiates between multiple profiles. You can define it manually as well. The title can be anything you want is just so you can see which profile is which.
Choosing this option allows you to import an autologin profile with the address and credentials for your Access Server, then simply start the connection with the tap of a button. You would not need to re-enter credentials each time you connect. The autoprofile itself contains an embedded secure certificate that identifies and authorizes your connection automatically. It is an optional setting on the OpenVPN Access Server that the administrator of the server can choose to make available to you. If you find you cannot import the autologin profile, your administrator may not have allowed autologin through user permissions.
During investigation of a vulnerability called VORACLE, it was found that using compression to make the data that goes through the VPN tunnel smaller, and thus faster, has an adverse effect on security. To learn more about this see our security notification on our website regarding the VORACLE attack vulnerability. In order to protect our customers, we are disabling compression by default. Some servers of the open source variety can be configured in such a way that the client must do compression, or else the client may not connect successfully. In such a case, you should get the server updated to disable compression. But we understand that this is not always possible, and you may need to be able to connect to such a server. In that event you can go into the settings and re-enable compression.
Downloading and installing
(for Client Connect v2)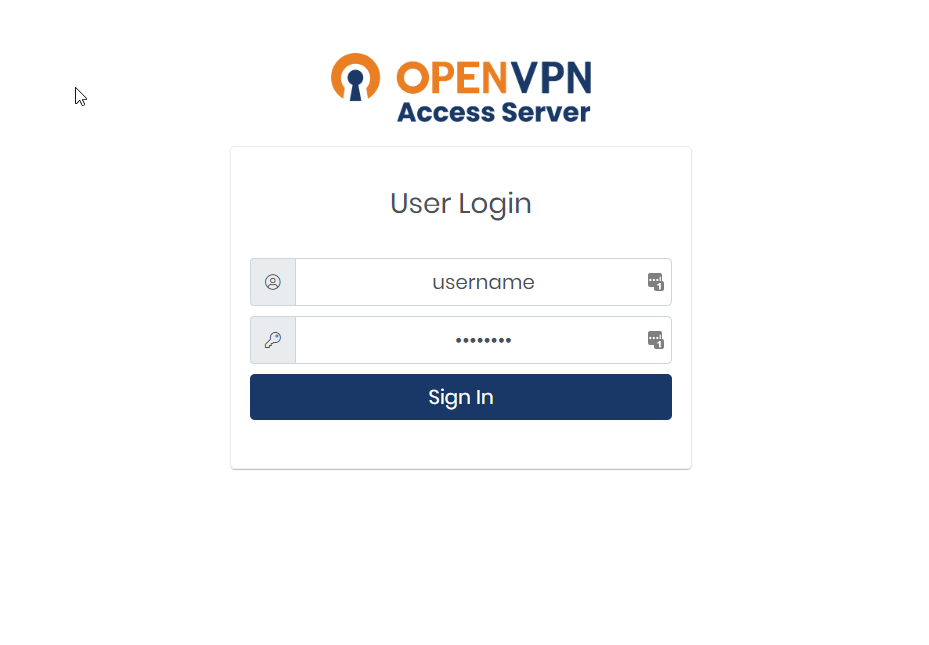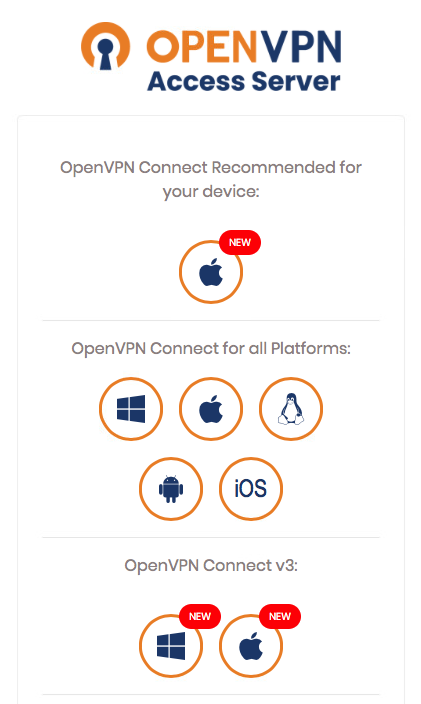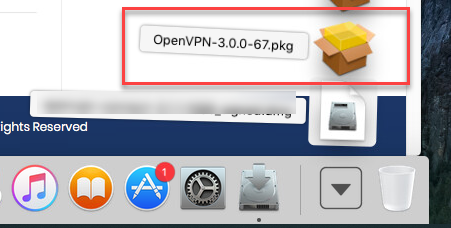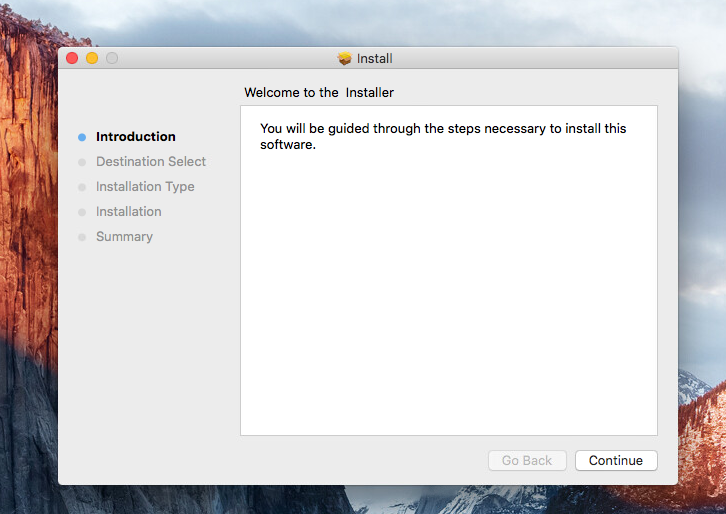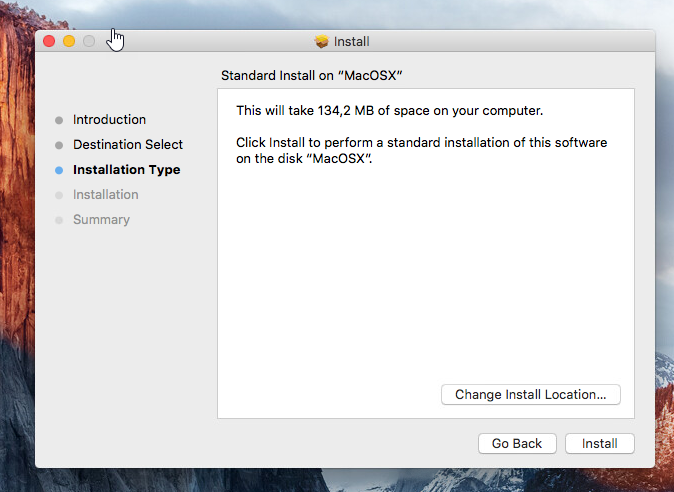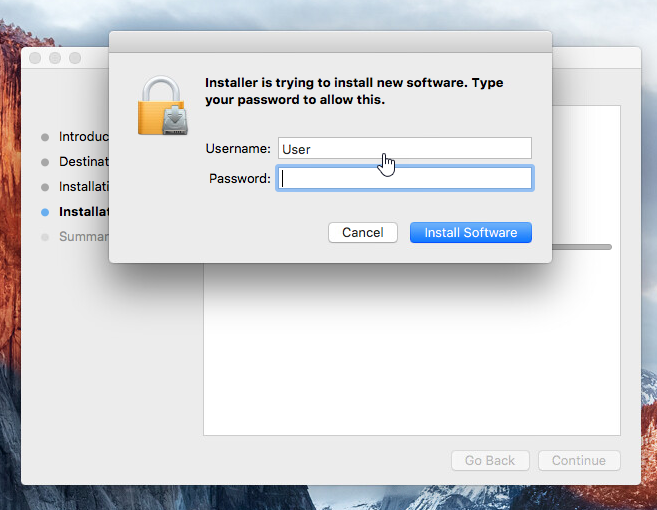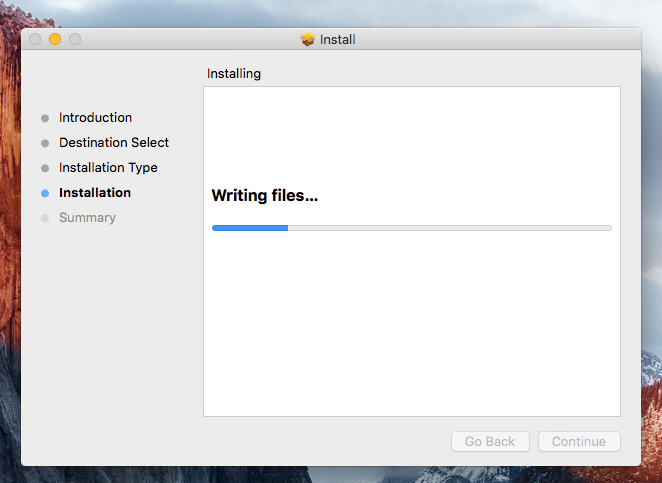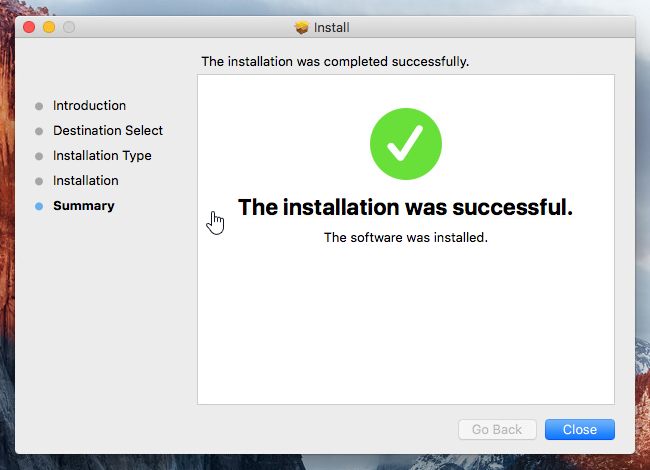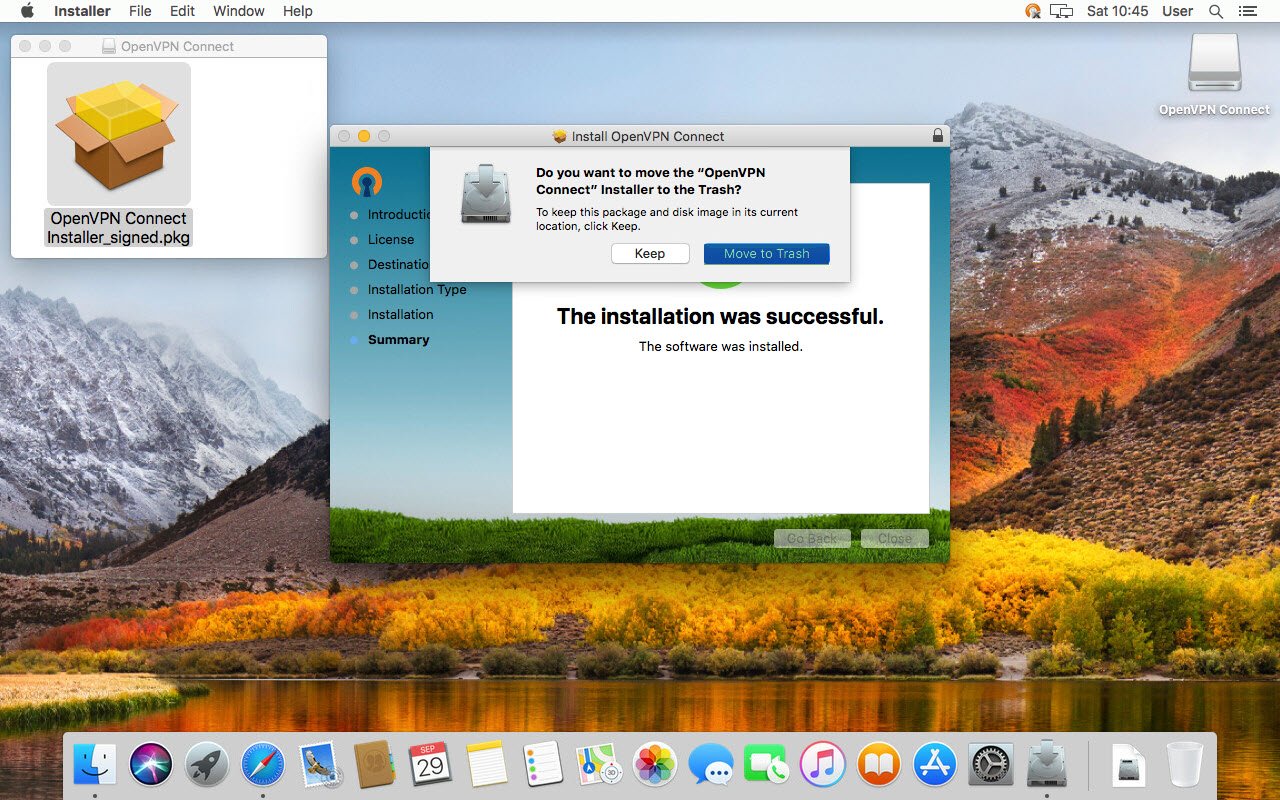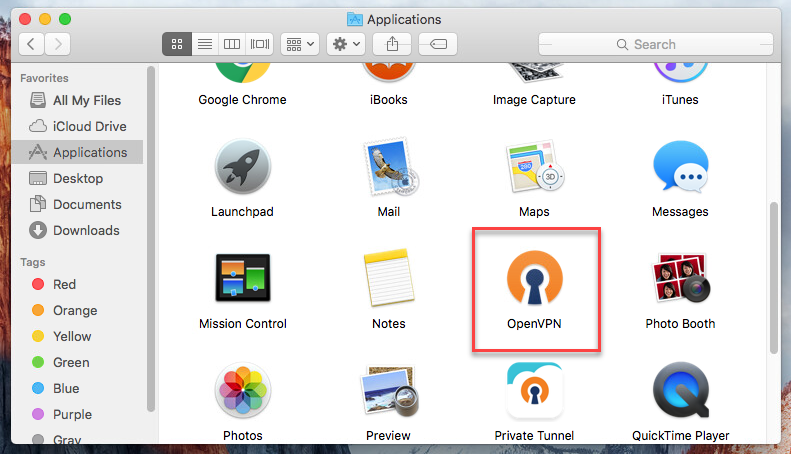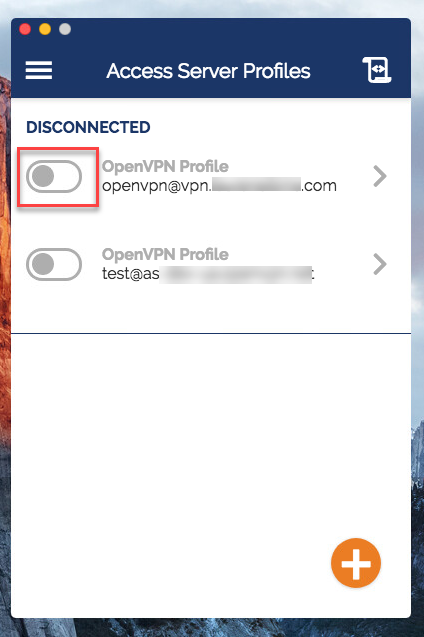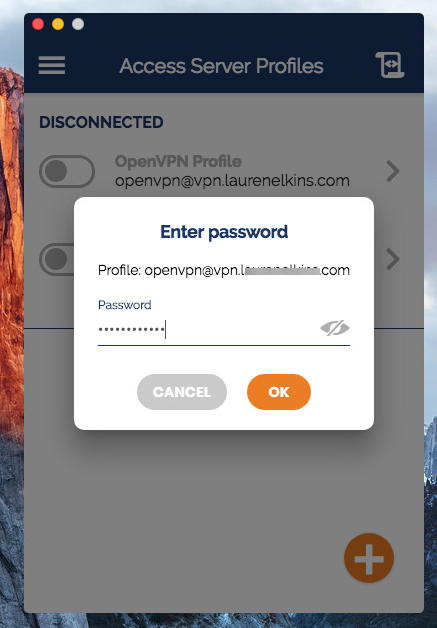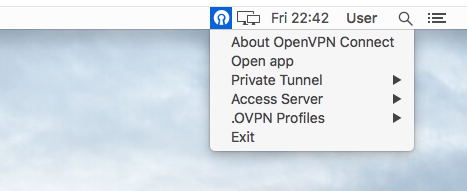 Release Notes v3
Release date: 26 October 2022
Dropped support of OSX Yosemite
Fixed security issue CVE-2022-3761 with checking web certificates during import process
Thanks to Mr. Ka Lok Wu of the Chinese University of Hong Kong for reporting this.
Fixed a bug when importing profile from a server with Let's Encrypt certificate
Added support for Apple Silicon chipset
Added setting hide or show the icon in the Dock
Added confirmation dialog during connection with external web authentication
Fixed reporting of OpenVPN3 version as IV_VER variable
Fixed issue with multiple notifications on macOS Ventura
Release date: 26 May 2022
Please note that 3.3.6 app version is the last version that still supports OS X Yosemite
Fixed profile bundling on macOS 12.3
Release date: 29 March 2022
OpenSSL updated to 1.1.1n (fix for CVE-2022-0778)
Fixed installation issue on macOS 12.3
Minor change for Web Authentication in a system browser
Known issue: bundled profiles do not work on macOS 12.3 - this was fixed in 3.3.6 release
Release date: 14 March 2022
Added import using Web Authentication in system browser
Added reporting of UUID device identifier as UV_UUID parameter
Release date: 20 December 2021
Resolved a bug when importing OpenVPN Cloud profiles
Release date: 22 November 2021
Changed Web Auth flow to use external browser for authentication
Release date: 20 September 2021
Fixed issue with application launch on macOS Monterey.
Release date: 10 August 2021
Dropped support of OSX Mavericks
Added command line interface. Refer to Command Line functionality for OpenVPN Connect.
Added support for PKCS11 hardware tokens. Refer to Support of #PKCS11 physical tokens for OpenVPN Connect.
Updated OpenVPN 3 library to 3.6.3 version.
Added captive portal detection.
Added new functionality for software updates.
Replaced reconnect on reboot setting with launch options.
Added an Advanced Settings section.
Added colorful tray icons to show connection status.
Removed the "force AES-CBC cipher" legacy compatibility option.
Various bug fixes and UX improvements.
Release date: 16 March 2021
Please note that current 3.2.7 app version is the last version that still supports OS X Mavericks
Fixed log file symlink creation process during install (CVE-2020-15075)
Release date: 25 February 2021
Added support for deep linking and web authentication using system web browser
Release date: 5 November 2020
Bugfix for upgrade scenarios where a connection with a saved password might not work
Release date: 22 October 2020
Fixed a bug when using 'Import from URL' with an OpenVPN Access Server
Updated digital signatures
Release date: 15 October 2020
This version adds support for OS X Big Sur
Minor changes to the Web Auth flow.
Added reporting UV_APP_VER values to the VPN server.
Fixed issues with the display of the application version.
Minor fixes for OSX Big Sur.
Release date: 26 August 2020
Added reporting UV_ASCLI_VER and UV_PLAT_REL values to the VPN server.
Fixed not prompting user for certificate approval under certain conditions.
Release date: 7 July 2020
Fixed incorrect hardware address reporting.
Release date: 26 June 2020
This is now a stable release and no longer considered beta software.
As part of the transition from Mbed TLS to OpenSSL the list of negotiable TLS cipher suites no longer includes weak cipher suites that lack forward secrecy support (DH/ECDH)
Switchover from Mbed TLS library to OpenSSL library
Support of TLS 1.3 version
Support signing with RSA-PSS signatures during TLS handshake
Update of OpenVPN3 library to OpenVPN core 3.5.6 version
Improved stability and performance
Release date: 29 October 2019
New profile import flow with WebAuth support
Added EULA license during installation
Added .ovpn file association
Added possibility to connect without external certificate when the client certificate is not required
Fixed app crash when UI stucks with blank screen
Fixed multiple re-connections in sleep mode
Fixed connection with DUO authentication service
Fixed connection via server-locked profile with 2FA
Fixed issue with DNS configurations after disconnect
Fixed proxy basic authentication
Fixed issue with long client-side scripts
Release date: 12 July 2019
Fixed a problem where the program would not respond properly during network unavailability
Fixed profile import with server certificate expired or self-signed – added ability to accept or reject such certificate despite this problem
Fixed password clearing during profile edit
Fixed parsing of ca.crt as a separate file
Fixed auth fail when username is not locked Showing proper core version in the connection logs
Added descriptive error message for connection attempt via TAP-based profiles
Release date: 11 January 2019
Fixed behavior of connection timeout with network unavailable
Fixed connection logic via server-locked profile for users without auto-login privilege
Fixed profiles sorting in tray by last connected
Fixed static-challenge response logic
Added confirmation on dialogs by enter key
Added custom error message for users who trying to import auto-login profile without privilege
Changed tray icon in order to show VPN connection status
Changed order of settings in tray to be more logical
Updated installer texts so the product name is mentioned properly
Release date: 10 December 2018
New unified UI with 2 color scheme options
Dropped support of MD5 algorithm
Disabled tunnel compression by default (could be enabled back in the app settings)
Ability to add proxies for connection from within the app
Ability to manage external certificates directly from within the app (except in Windows 7 for the moment)
Separate screen with extended statistics of connection session
Log File with options to pause/resume, clear and save logs for sharing
Plenty of other settings like reconnect on reboot, seamless tunnel, IP/TLS versions etc.
Dropped support for macOS 10.8 Mountain Lion. Version 10.9 and higher are supported.
Release Notes v2
Release date: 22 October 2020
Please note that OpenVPN Connect v2 is deprecated and out of support. Please use OpenVPN Connect v3.
Added support for tls-crypt (v1 and v2)
Updated digital signatures
Release date: 10 April 2020
Added multi-factor support for the dynamic challenge/response model
Added support for dark/light mode in macOS
Updated MbedTLS to 2.7.13 to resolve a security issue (CVE-2019-18222)
Improved round-robin DNS server exclusion route handling
Resolved some various other minor stability issues
Release date: 21 March 2019
Resolved a problem where reconnect would fail on a round-robin DNS hostname as server address in combination with full-tunnel redirection.
Release date: 11 December 2018
Added DHCP option PROXY_AUTO_CONFIG_URL capability for proxy auto configuration (PAC) in the operating system. It is now possible to do for example:
push "dhcp-option PROXY_AUTO_CONFIG_URL (url to proxy PAC settings file)"

Split-DNS behavior on macOS was markedly different from our other OpenVPN Connect software programs, and this has now been corrected.
Release date: 18 April 2018
Fixed and improved platform and client version reporting to the server
Release date: 22 March 2018
mbedTLS: fix incompatibility with PKI created by OpenSSL 1.1
mbedTLS: add support for ECDSA
mbedTLS: updated to fix CVE-2018-0487 vulnerability.
Issue OpenVPN client showing 'no VPN servers' when a connection profile with an excessively long server host name was loaded is now fixed.
TLS key refresh (TLS soft reset) connection interruption when using –opt-verify is now fixed.
Release date: 2 March 2018
Failure to launch OpenVPN Connect Client on macOS version 10.11.6 has now been fixed.
Release date: 14 March 2018
The .dmg installer file is now properly signed and can still bundle profiles at the same time.