HOW TO: Connect to Server Desktop Client Configuration
This guide covers how to connect to a server with the OpenVPN Desktop Client.
Step 1:
Launch the Desktop Client and enter the desired VPN Server Address (IP) in the VPN Server Address Field — then click the "Connect" button.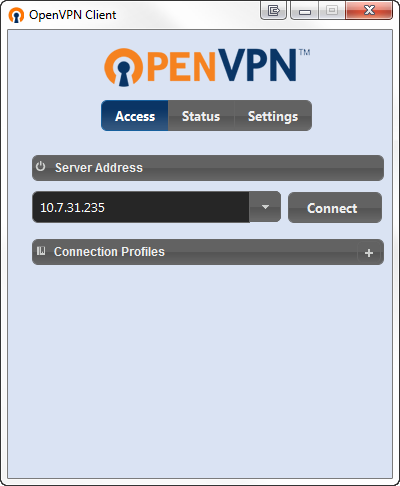 Step 2:
You will be prompted to enter in your VPN Credentials. Simply input your credentials and click "login":
Step 3:
After logging in with your VPN Credentials, the connection will begin.
*Note: After entering in your VPN Credentials you may be prompted to select a profile to connect with — make sure to choose the desired profile. If you have any questions about this, please contact your VPN's Administrator.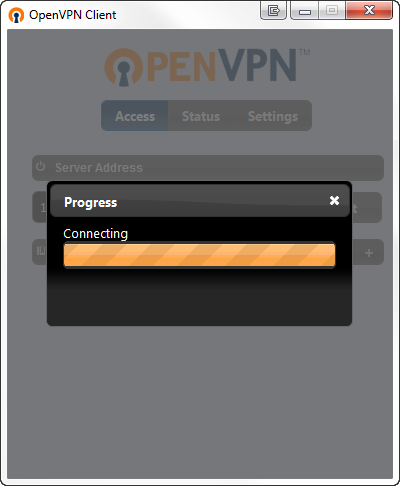 Step 4:
Depending on how your Administrator has configured your server, you may be prompted to accept an Untrusted Security Certificate — if this happens you can choose "This time" to accept it only once, or "Always" to accept the certificate and avoid this warning when you connect to the server in the future.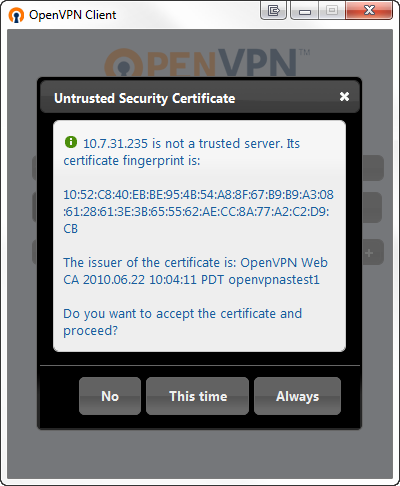 Step 5:
After accepting the certificate you will see status dialogue, and the client will start to obtain the configuration and assign you a VPN server address.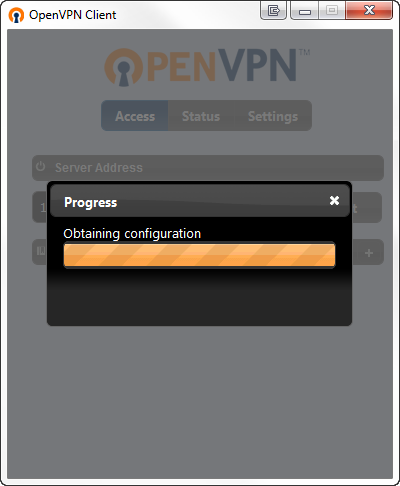 Step 6:
You will now connect to the server.