How to create static VPN Clients
In this howto we will be covering the option of assigning static ip's to VPN clients.
1. We will need to assign a subnet for the "Static IP Address Network" which can be found on the "VPN Settings" page.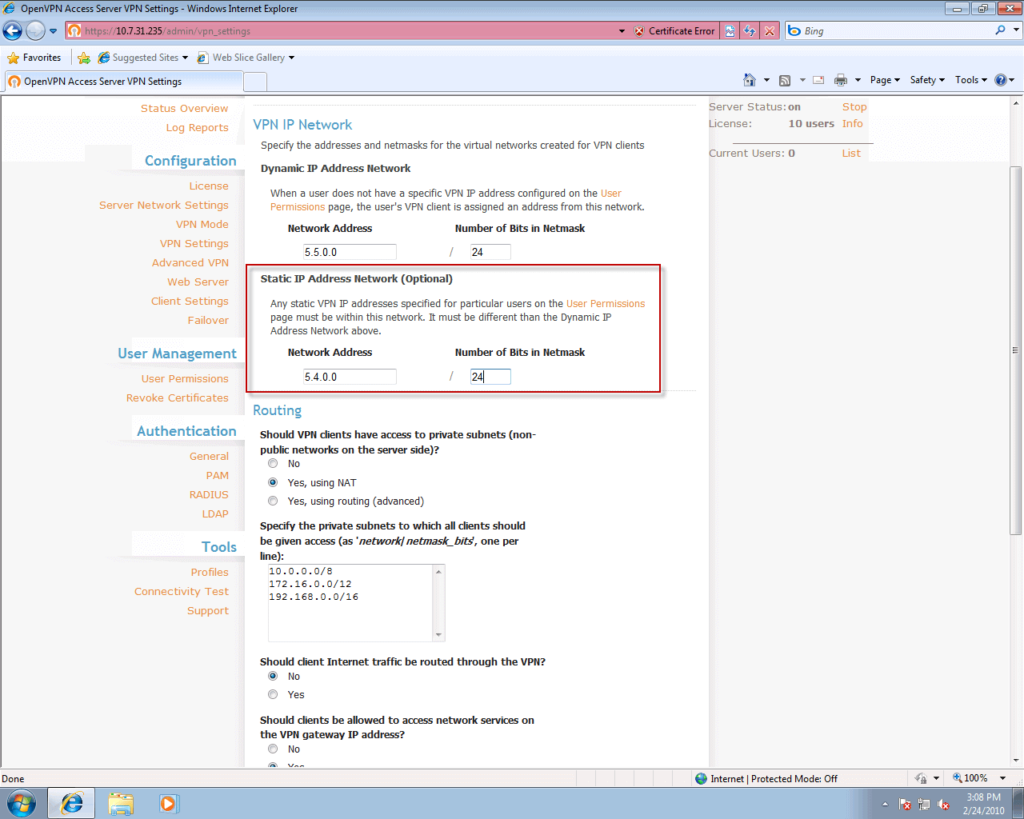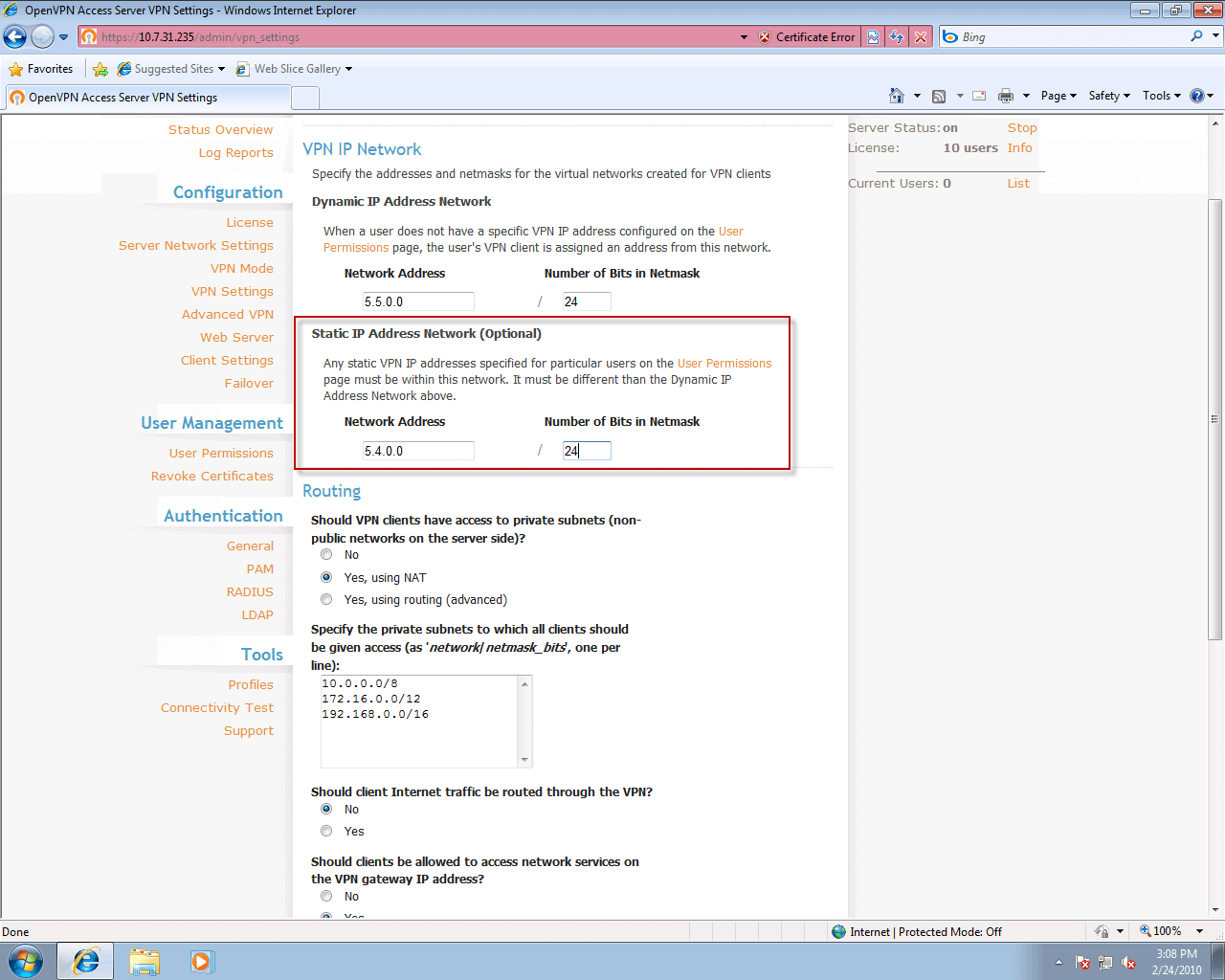 2. Now we will navigate over to the "User Permissions" page in the Admin UI and set the VPN IP Address for the specific client.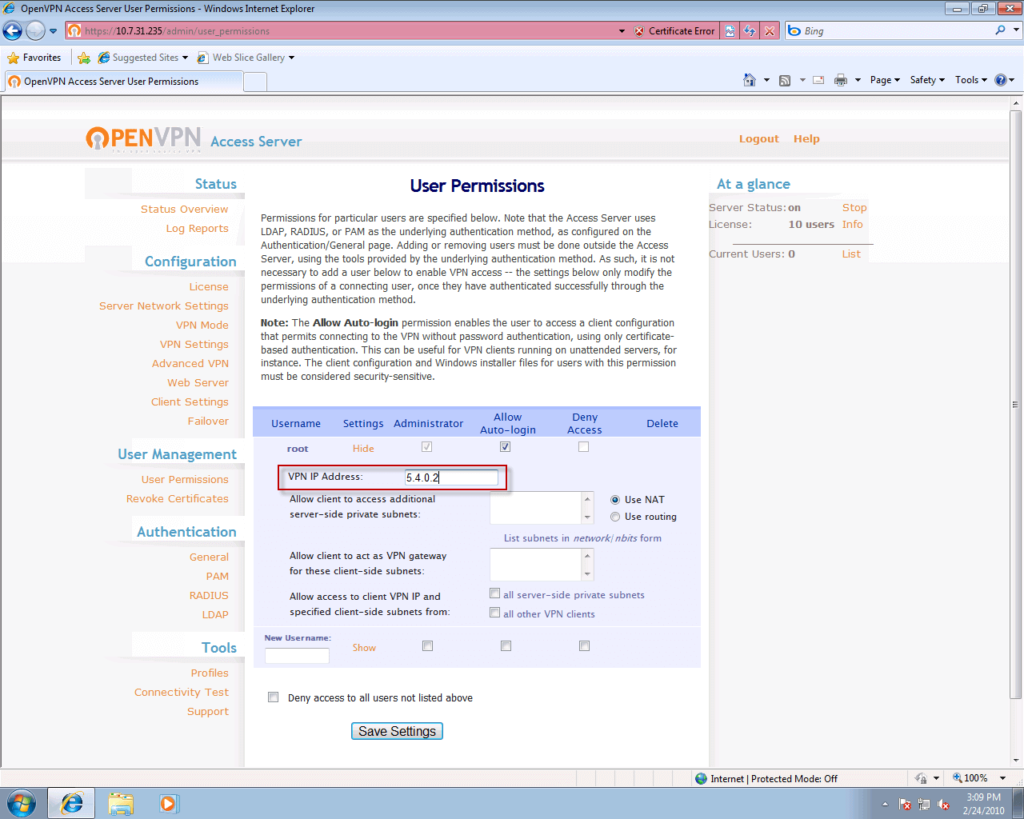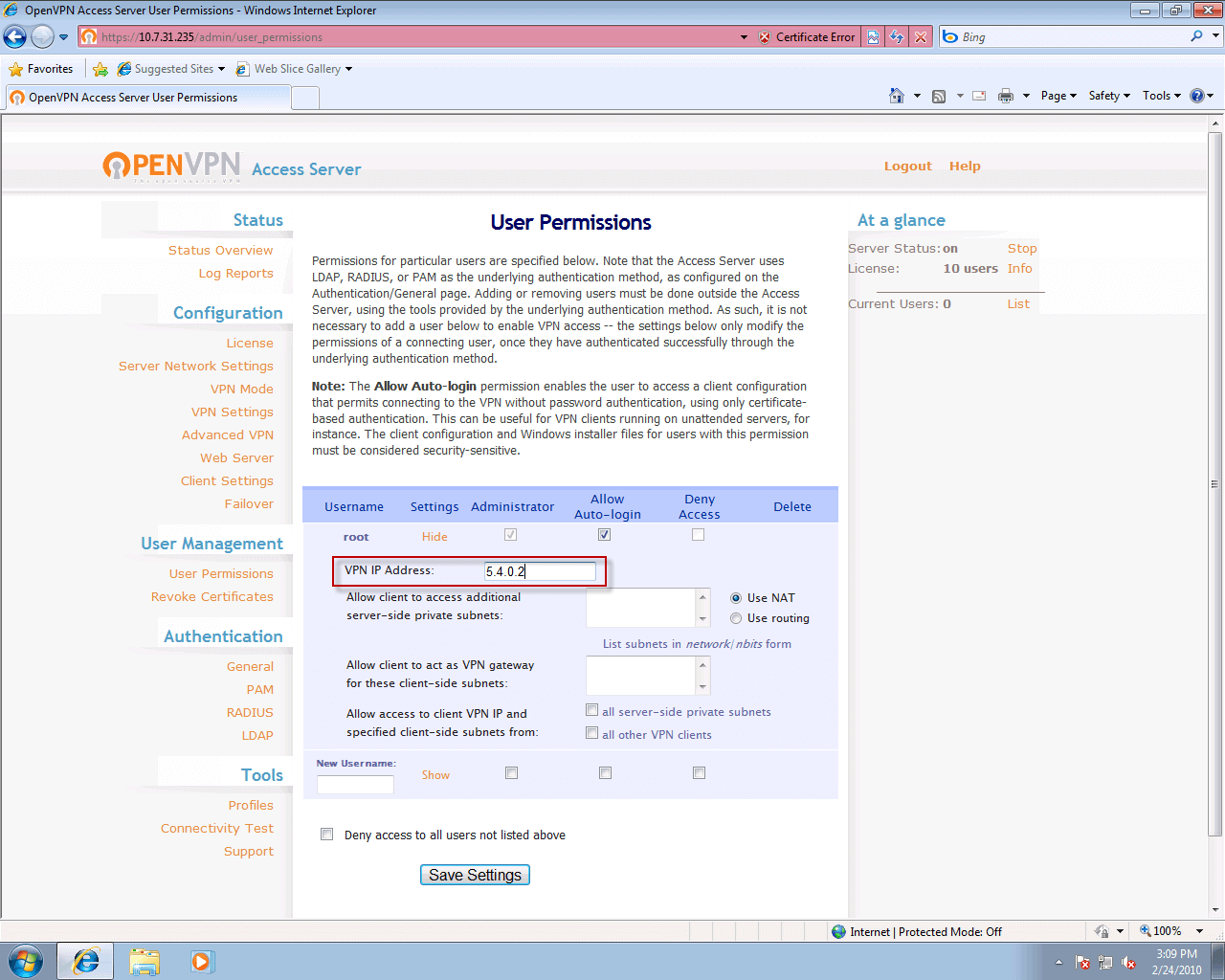 That's It! Your users will now be assigned static ip's by OpenVPN Access Server