How to configure OpenVPN-AS with Admin Web UI?
Install Access Server and connect to the Admin Web UI
OpenVPN-AS is OpenVPN Access Server, our business VPN. When you install the software on your Linux server, you can configure it using the web-based GUI, the Admin Web UI:
Install OpenVPN Access Server on your preferred platform.
Open a web browser and go to the Admin Web UI — the IP address of the server with /admin, e.g., https://123.456.78/admin. (This also displays in the message after you finish the installation.)
Sign in with the user, openvpn, and the password provided during installation.
Upon your first sign in, review the end user license agreement.
After agreeing to the EULA, you arrive at the activation page where you can enter your activation key (or get started right away with two free connections).
Configure your server.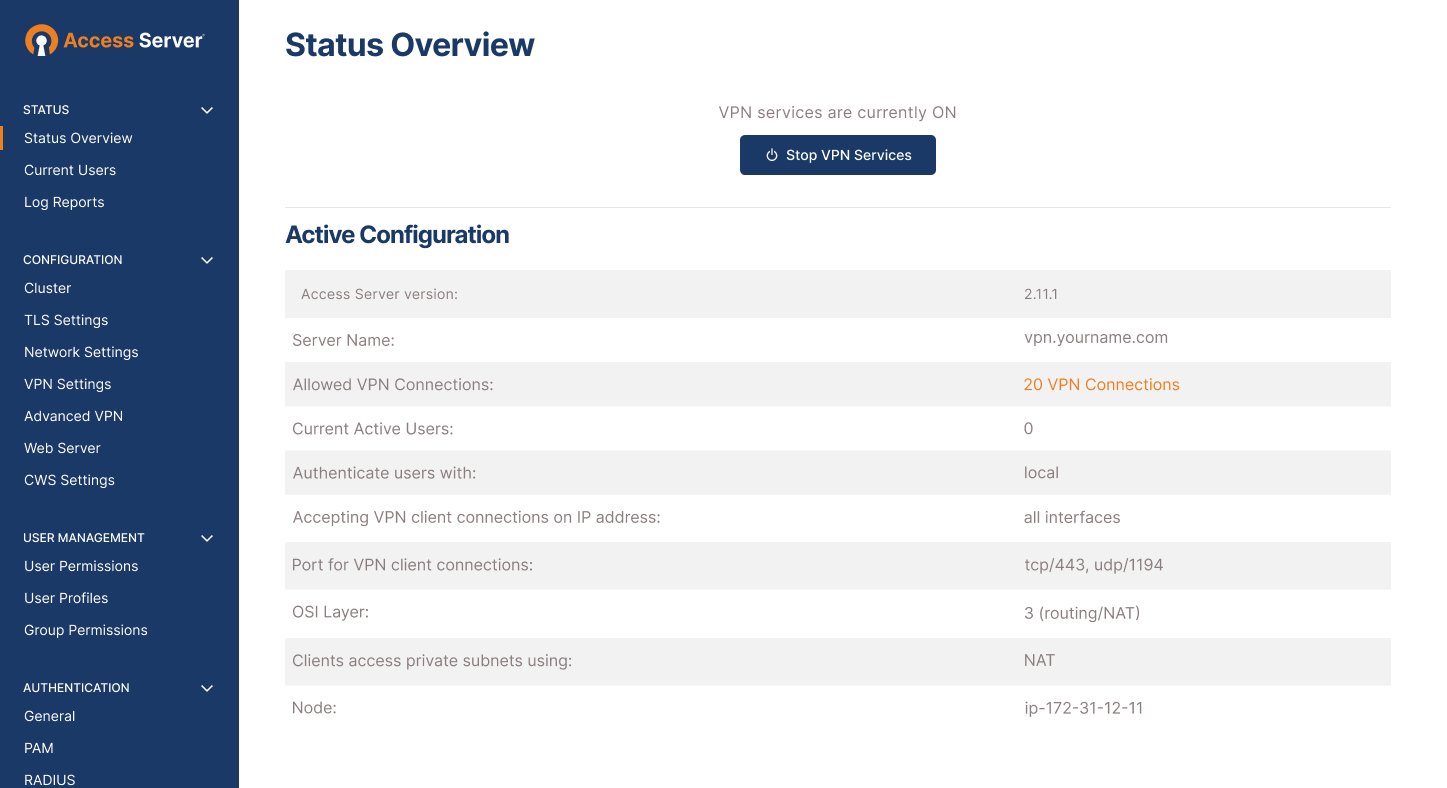 Helpful resources
The following resources can help you configure Access Server using the Admin Web UI: