Virtual Appliance Video Tutorials
Video Tutorials
How To Install And Use Access Server On Virtual Machines
Launch access server in minutes and start using your two free vpn connections today. Our video tutorials will walk you through the installation steps on microsoft hyper-v and vmware virtual machines. Hit play and get your server up and running.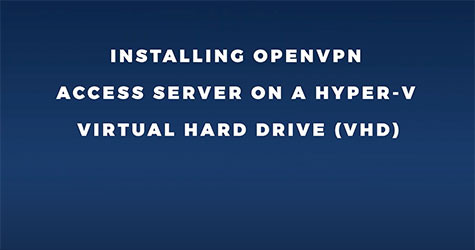 Launch OpenVPN Access Server On Hyper-V
Set up a new virtual machine in Hyper-V to launch your VPN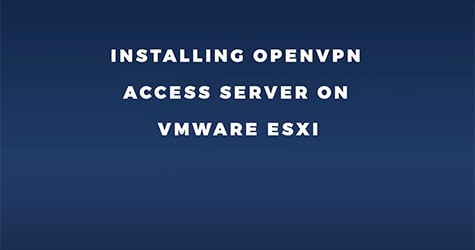 Launch OpenVPN Access Server On VMware
Set up a new virtual machine in VMwareto launch your VPN
OpenVPN's award-winning open source VPN protocol has emerged to establish itself as a de-facto standard in the open source networking space with over 50 million downloads since inception. OpenVPN is the leading provider of next-generation secure and scalable communication services. Our products address the market demands for secure remote access, access control, and cybersecurity for businesses of all sizes around the world.
OpenVPN's enterprise solution Access Server secures your data communications, provides Internet privacy, remote access for employees, secures IoT, and networking Cloud data centers.
What's Next?