Configuration: License
About the Page
Configuration: License provides information on currently active licenses. If you do not have active license keys associated with the Access Server, then the default amount of concurrent connections will be limited to two users. Otherwise, the amount depends on the license. More information on purchasing license keys can be under pricing information on our site.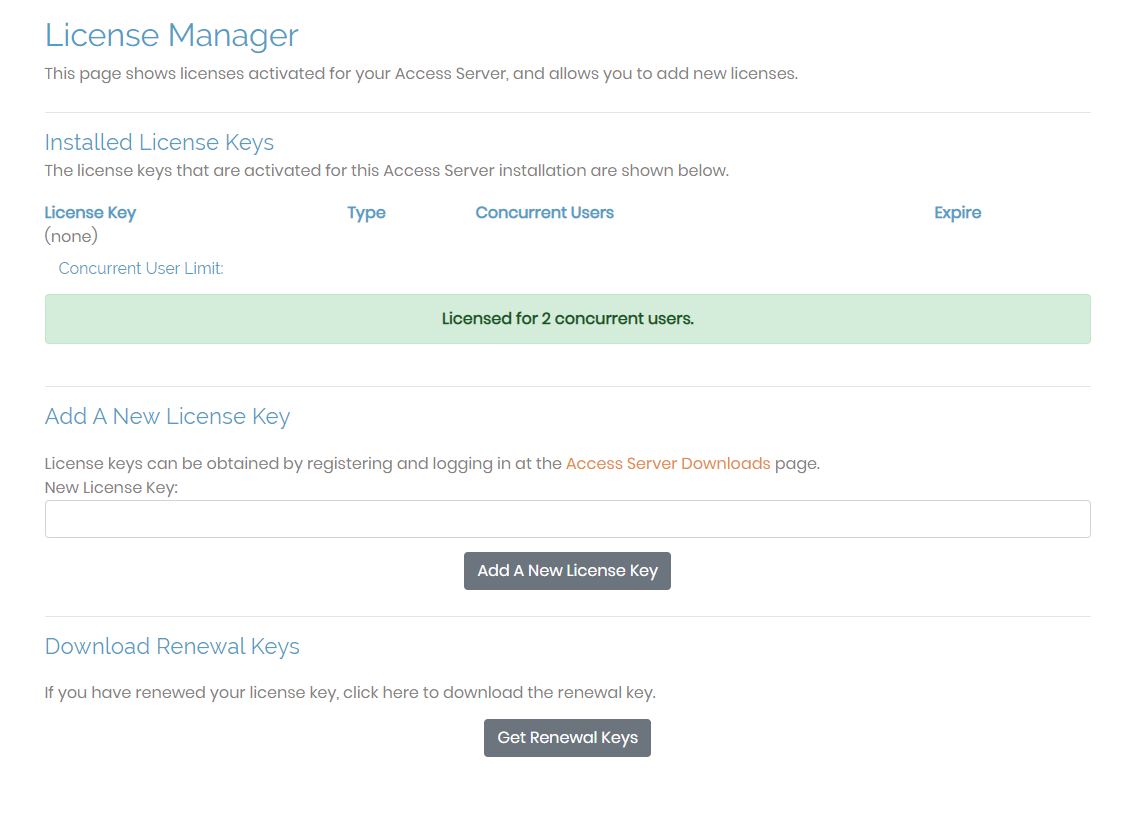 Adding and Renewing Licenses
Below the Installed License Keys section, are two sections where you can insert a new license key and download renewed license keys respectively.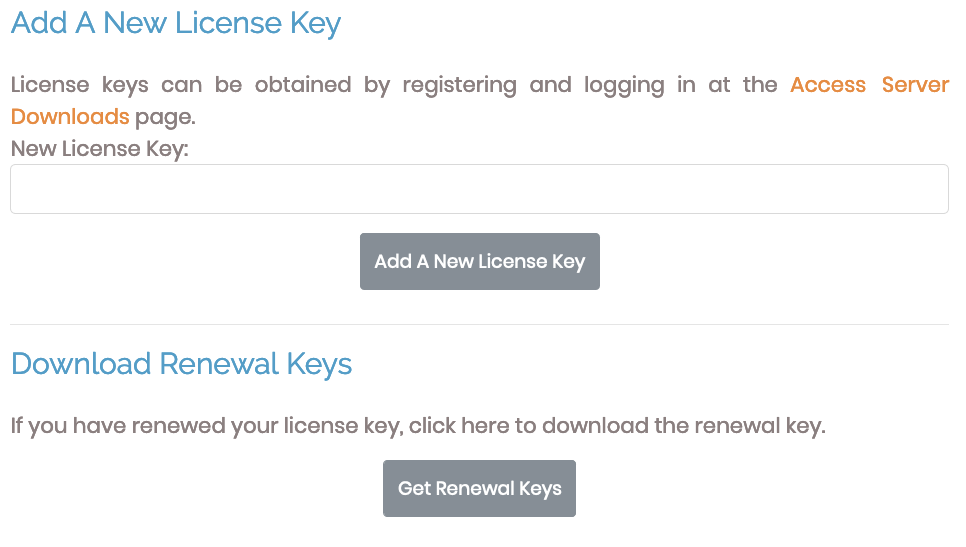 Under Add A New License Key, you can activate a license key after you purchasing or renewing one. To do so, input the key into the New License Key field and press the Add A New License Key button to activate the key.
On error, you will receive a red message.

All errors will be highlighted in red.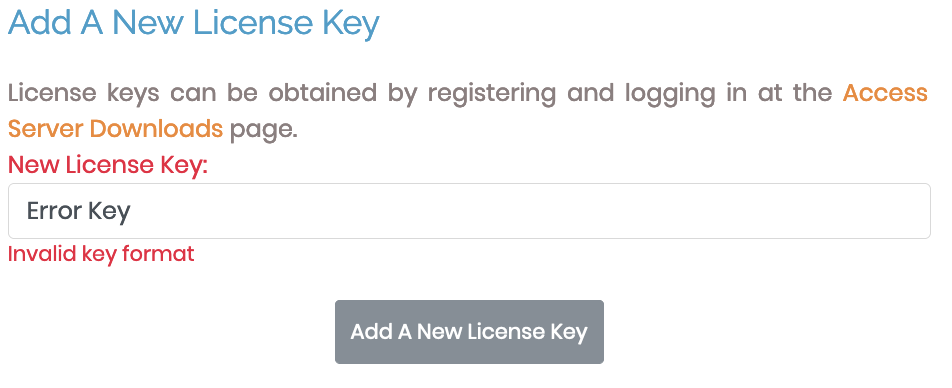 To download renewed keys, press the Get Renewal Keys button in the Download Renewal Keys section. These keys will be available as license keys for the Access Server.
Summary
Configuration: License provides the admin a simple interface to view, add, and renew licenses. By default, the Access Server allows for two concurrent users to access the server. To further learn about configuring the Access Server, continue on to the next page in which it discusses configuring TLS settings.