Configuration: Activation
About the Page
Configuration: Activation provides information on currently active licenses. If you do not have license keys activated on your Access Server, then the default amount of concurrent connections will be limited to two users. Otherwise, the amount depends on the license(s). More information on purchasing activation keys can be found here: Pricing.
Configuration: Activation page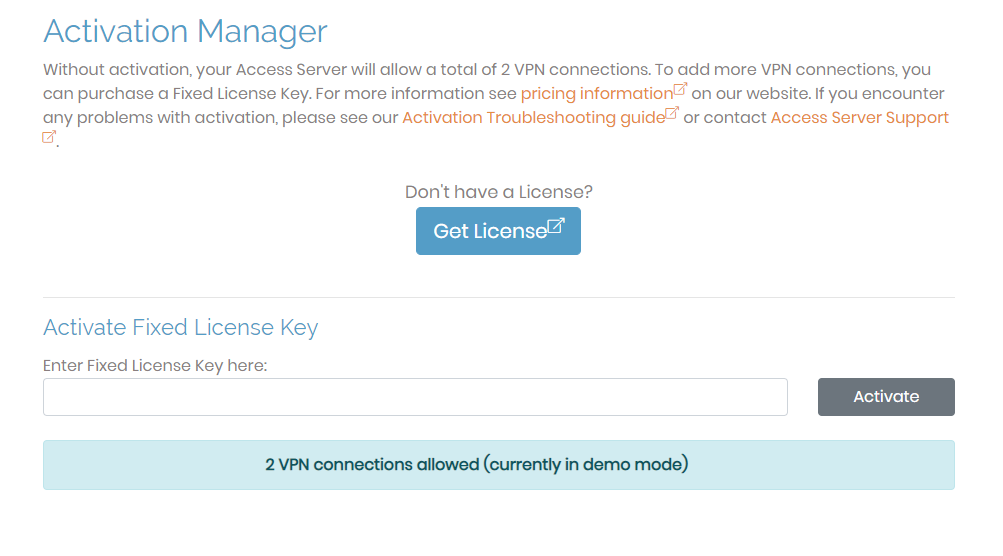 Get License
To purchase a license key for the Access Server, click onGet License. This will take you to our website where you can purchase the amount of licenses you need for your network.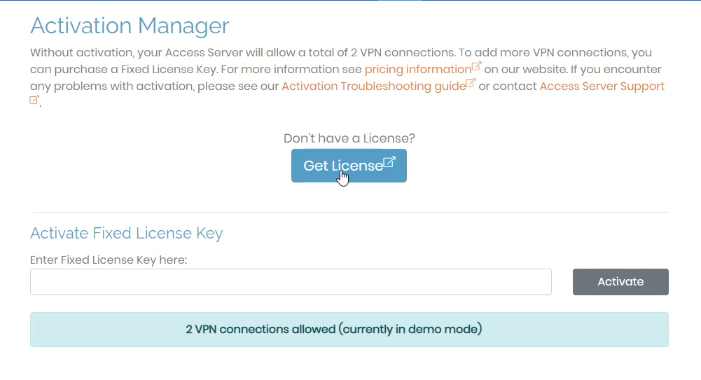 Activate Fixed License Key
When you have purchased a license key for the number of active connections and time frame chosen, you will need to activate it. To do this, simply copy and paste the key into the field, Enter Fixed License Key here and click on Activate.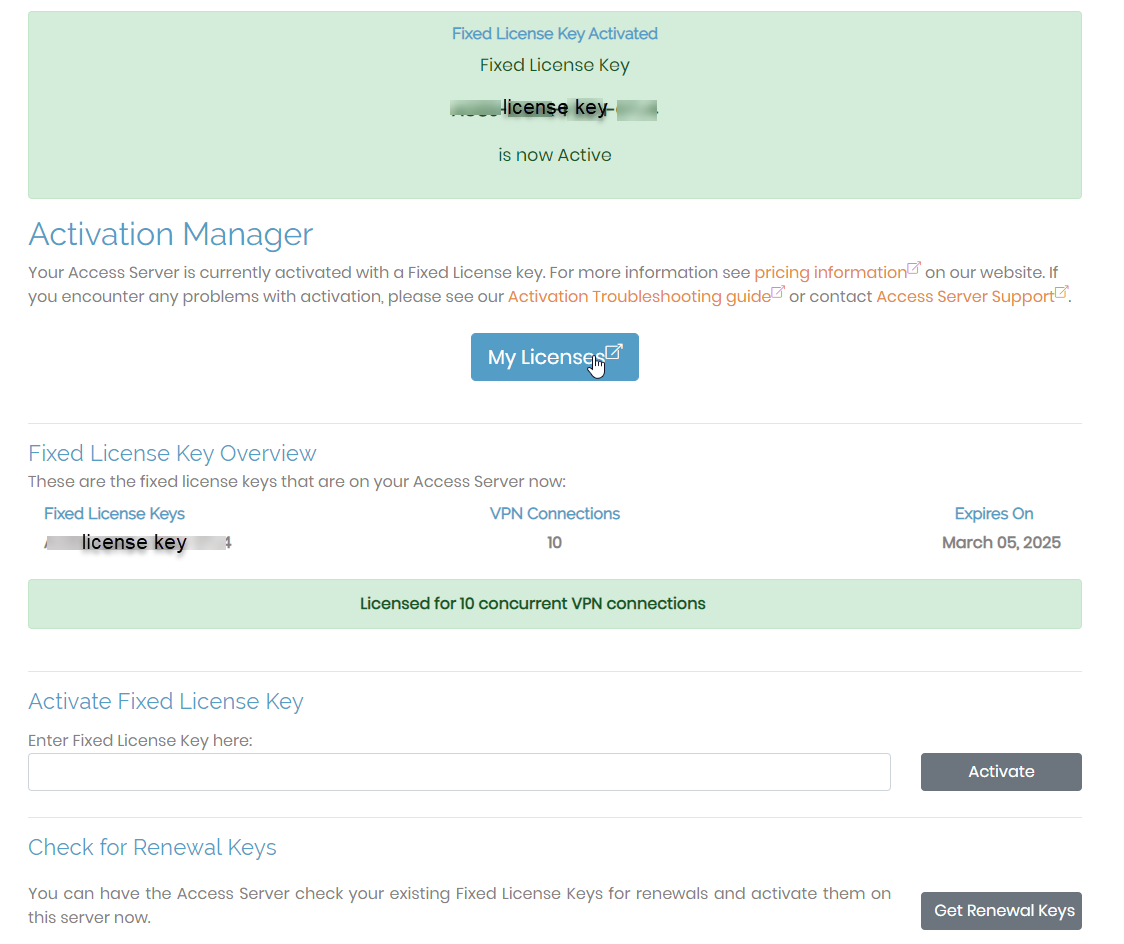 If you encounter issues activating your license, you will receive an error message and the issue(s) will be highlighted in red.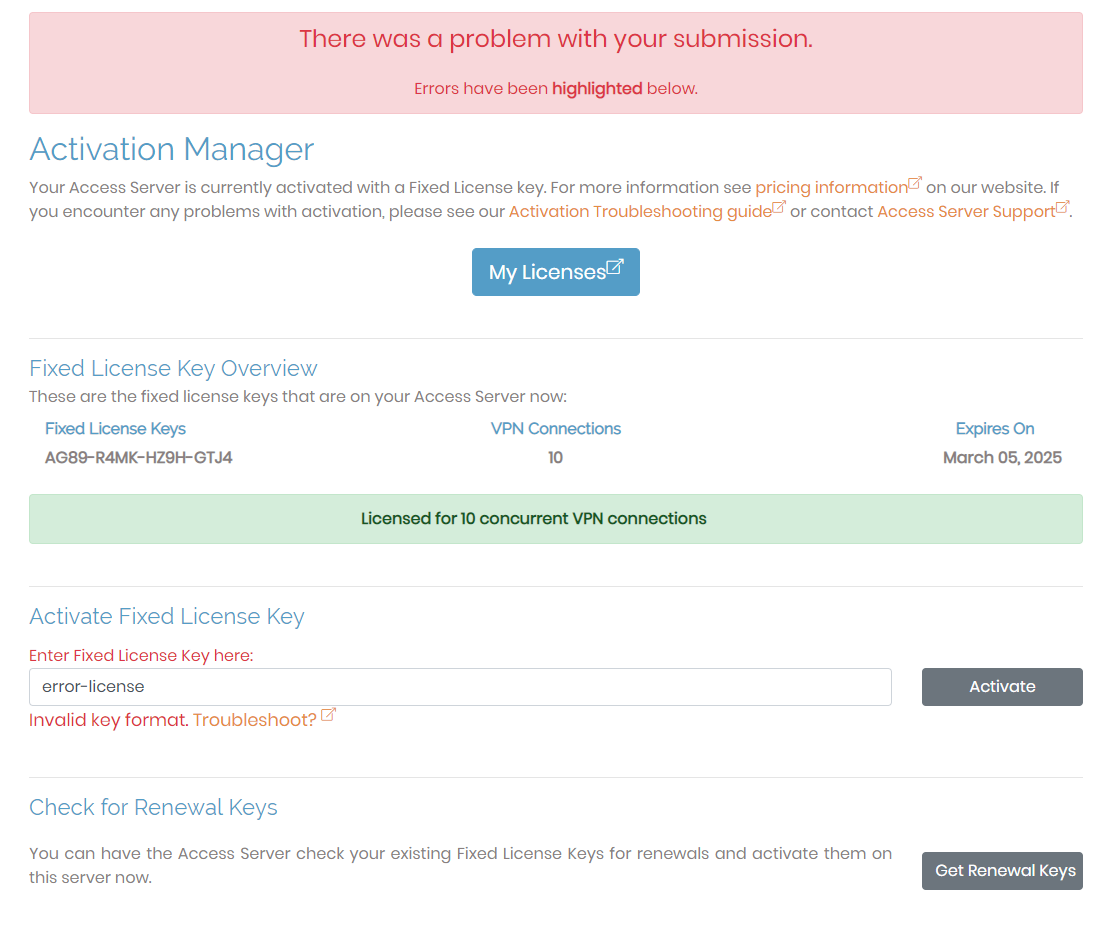 Adding and Renewing License
To add more connections for your VPN, simply purchase additional licenses. There is no limit to the number of keys you can activate with a single server. All of your activated keys will aggregate to provide the total number of connections. You can see your total VPN connections on your Activation page as well as on the Status Overview page.
To activate another license, paste the license key into Enter Fixed License Key here: and click Activate. Your Access Server will display all of your license keys with their VPN connections and expiration dates.
Activating another license key: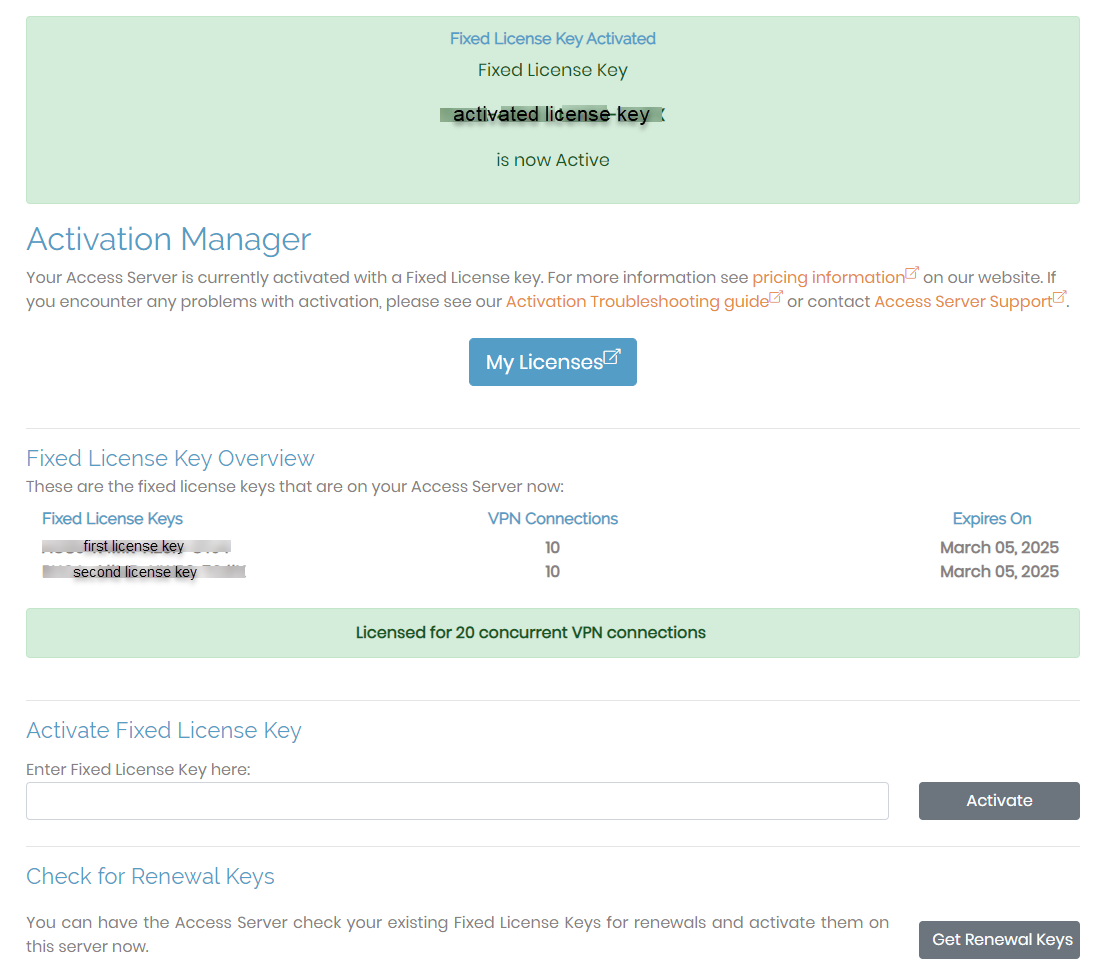 To renew your license keys, you will download renewed keys. Press the Get Renewal Keys button under Check for Renewal Keys. Your Access Server will check for existing Fixed License Keys that need to be renewed and activate them on your server.
Summary
Configuration: Activation provides you with a simple interface to manage your Access Server license(s). By default, the Access Server allows two concurrent users to access the server without needing to purchase a license. This gives you the ability to fully test the configuration to meet the needs of your business before you need to purchase.